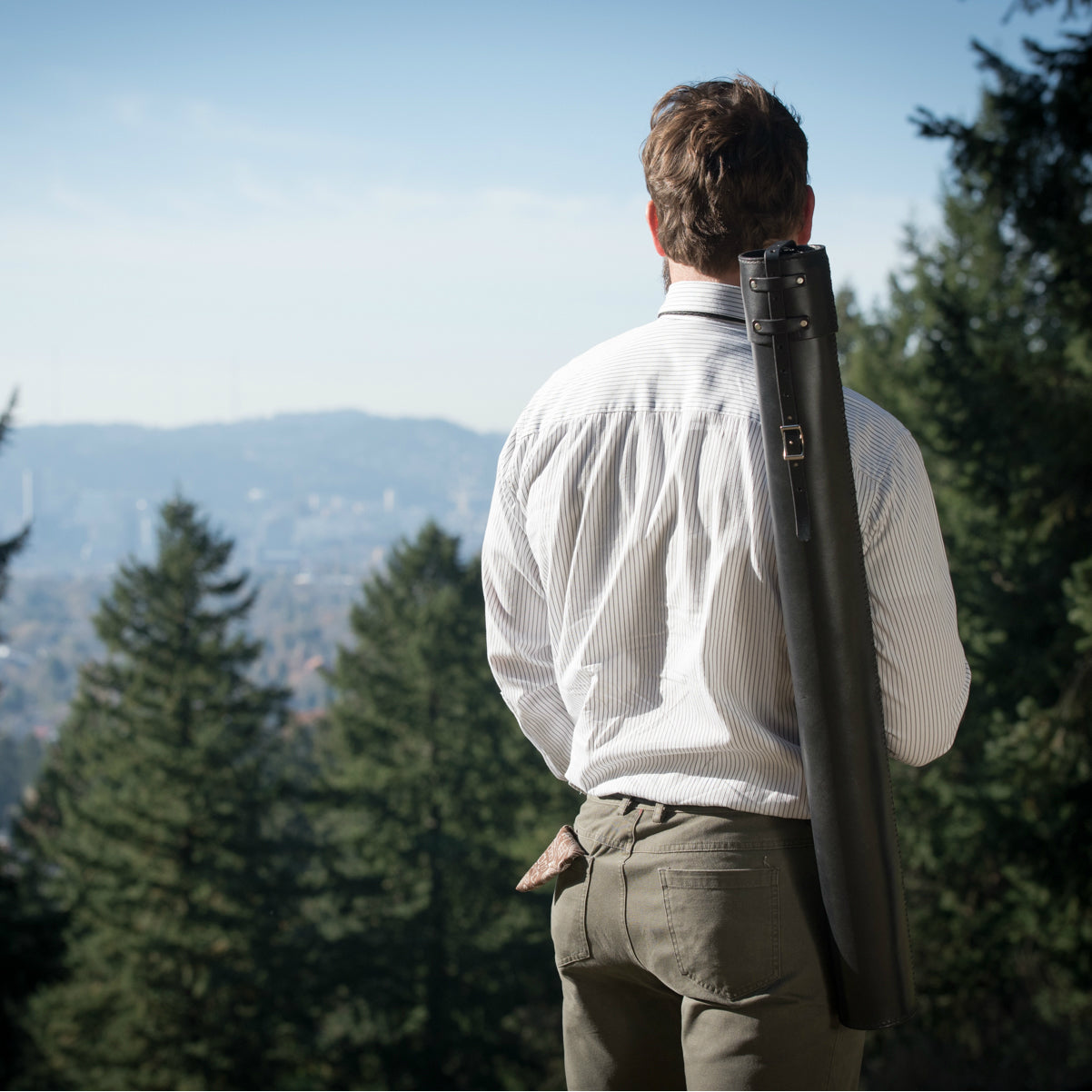 In our humble opinion, speaking as graduates ourselves, the
best graduation gifts
help grads land a job! That's why we've put together our list of thoughtful graduation gifts. Your graduate will appreciate a heritage gift handcrafted out of our beautiful American leather, and you'll be glad to know it will help them with a successful transition to the real world.
For Architecture, Fine Arts, and Engineering Grads:
The Blueprint Tube
was designed for impressing clients - and interviewers - when you need to carry in your large-format document rolls. Carry your portfolio and sample project plans here along with your resume for a memorable meeting.
Bonus: if your grad may have smaller documents (A3 / 11"x17" ledger size), then our
Whiskey/Wine Case
doubles as a sharp small portfolio roll.
For Job Seeking Grads:
Every graduate will be looking for a job soon, which is why our
Business Card Case
makes a perfect grad gift for any student. Beautiful and memorable, it makes a great conversation piece at networking events! Make it extra-special with a monogram.
Bonus: Complete the gift with gifts certificates to help the grad print their own business cards and calling cards, such as to a printing website or a graphic designer.  
For City-Bound Grads:
Whether they studied in the city or they're moving there to find a job, getting around a city by bike is fast becoming the easiest transportation in our congested cities, but getting your bike into an apartment has never been easy. Give cycling grads a helping hand with our super-useful
Bicycle Frame Handle
, aka "The Little Lifter". It makes lifting your bike up and down stairs and onto trains and subways so much easier.
For Commuter Grads: 
Carrying everything back and forth every day can challenge even the most organized. Our
Headphone Organizer
is a small and thoughtful gift for keeping their bags clean when they arrived with no-tangle earbuds.
  Thinking about giving your graduate something more fun and light-hearted? We've got that, too! Check out all our
Gift Guides
for more handcrafted, American-made gifting ideas.