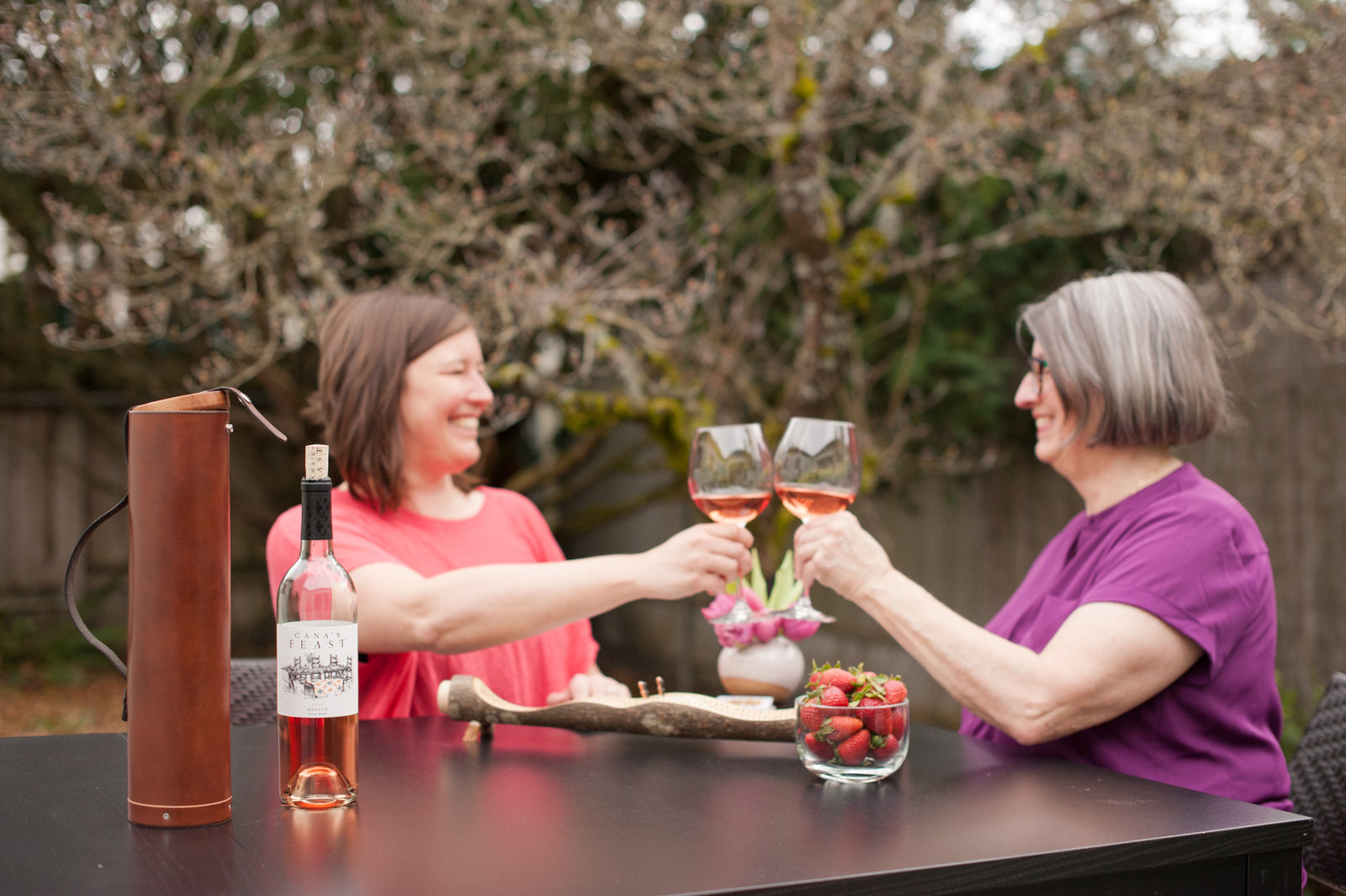 We all know that Mom deserves special recognition on Mother's Day, and the key is to spend quality time with Mom. So we here at Walnut Studiolo brainstormed some unique experience-based ideas for making a memorable Mother's Day:
1. Afternoon tea party and board games.  Bring out the nice tea pot and cups (or borrow Mom's - I bet she'd like it to get used more often!), brew some English or Irish tea, and set out some biscuits or cookies. Mom will love the time spent chatting with you, and you'll love presenting her with a beautiful, one-of-a-kind handcrafted game board, like our Natural Branch Wood Cribbage Boards.
---
2. Share a wine and cheese plate. Ask Mom about her week over wine and cheese. Pick up a few wedges of fancy cheeses and some quality, simply-flavored crackers (like Triscuits or plain water crackers) to serve with a nice bottle of wine. Here's a French cheese plate tip: pick one soft and mild (like Brie), one hard and crystallized (like Dubliner), and one blue/goat/or stinky (like Roquefort or Taleggio) and let them come up to room temperature before serving. Unveil your special bottle in our Leather Wine Case.
---
3.Visit an art museum or a local architecture tour together. At the end of the tour, design-appreciating Mom will love Walnut Studiolo's completely hand-stitched, hand-crafted leather Blueprint Tube, a perfect gift for storing artwork and archival prints, and carrying blueprints on the job.
---
Need more ideas? Browse our curated list of good gifts for moms on walnutstudiolo.com for more ideas.