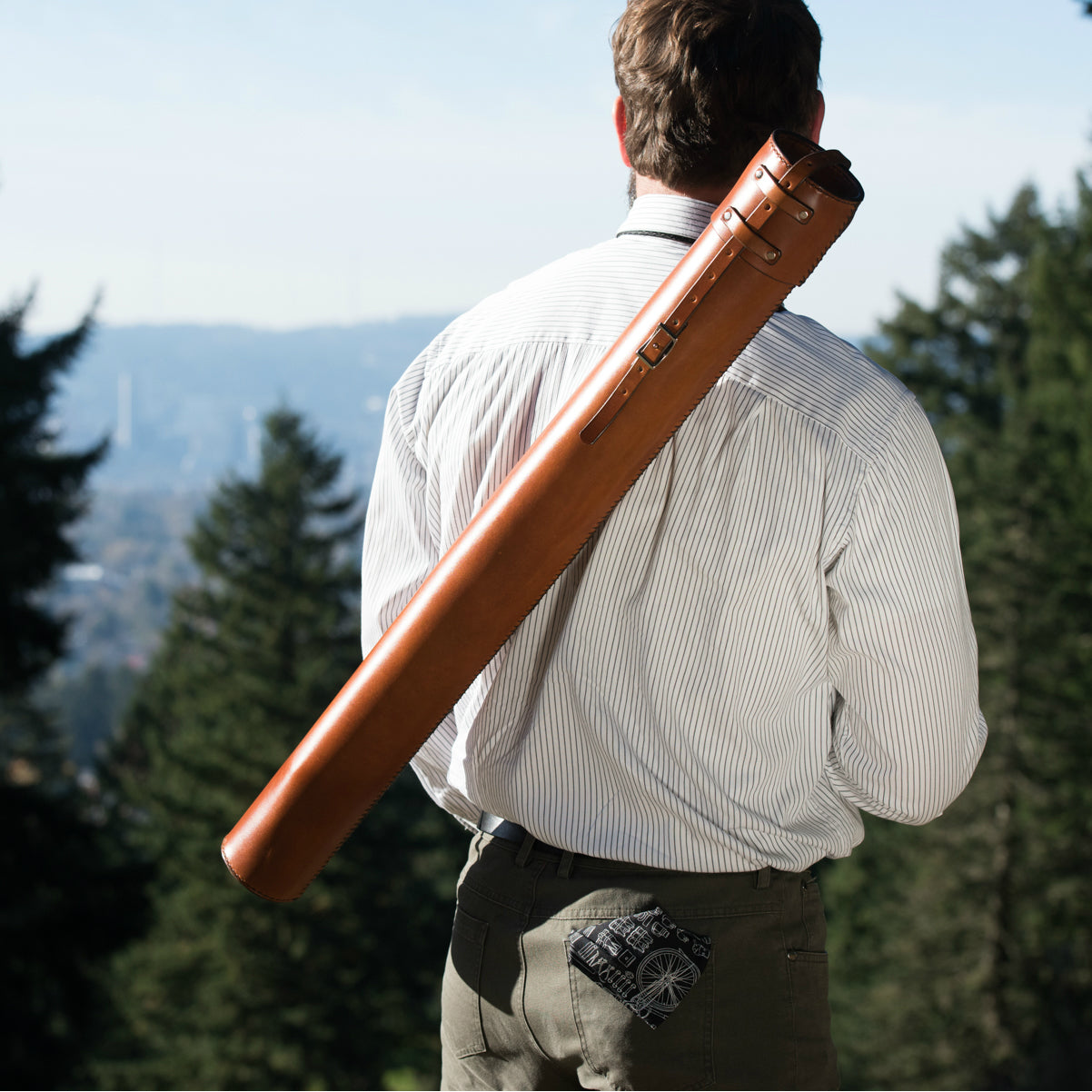 For architects, draftsmen, and draftswomen, engineers and designers, there is no finer gift than a handcrafted leather piece. It always makes a memorable statement to potential clients and bosses - but if well-chosen, it will also be a useful tool for their work. At Walnut Studiolo, our products are designed and handcrafted by former architecture principal Geoffrey Franklin. All our products are inspired by things he wanted for himself, but couldn't quite find on the marketplace - so he made them himself! Check out our round-up of our top 3 gifts for architects: 
Our original, hand-stitched, large-format document case is hand-dyed from the highest quality leather - you'll know the difference when you feel it. The Blueprint Tube was designed for impressing clients €" and interviewers €" wherever you need to carry in your architecture plans. It's been used for site plans, maps, prints, and posters all around the world.
Called the Whiskey Case on our website, this hand-stitched leather case is actually perfect for rolling up smaller documents and prints - from ledger size to size A3 drawings - and its smaller size makes for easier toting.
Our slim business card case is warm to the touch and has an innovative original design that makes it easier to take your cards out: push them out of the half-moon opening - a detail that fellow designers are sure to notice. 
Looking for more ideas? Check out all our handcrafted, American-made, leather
Gifts for Professionals
here.