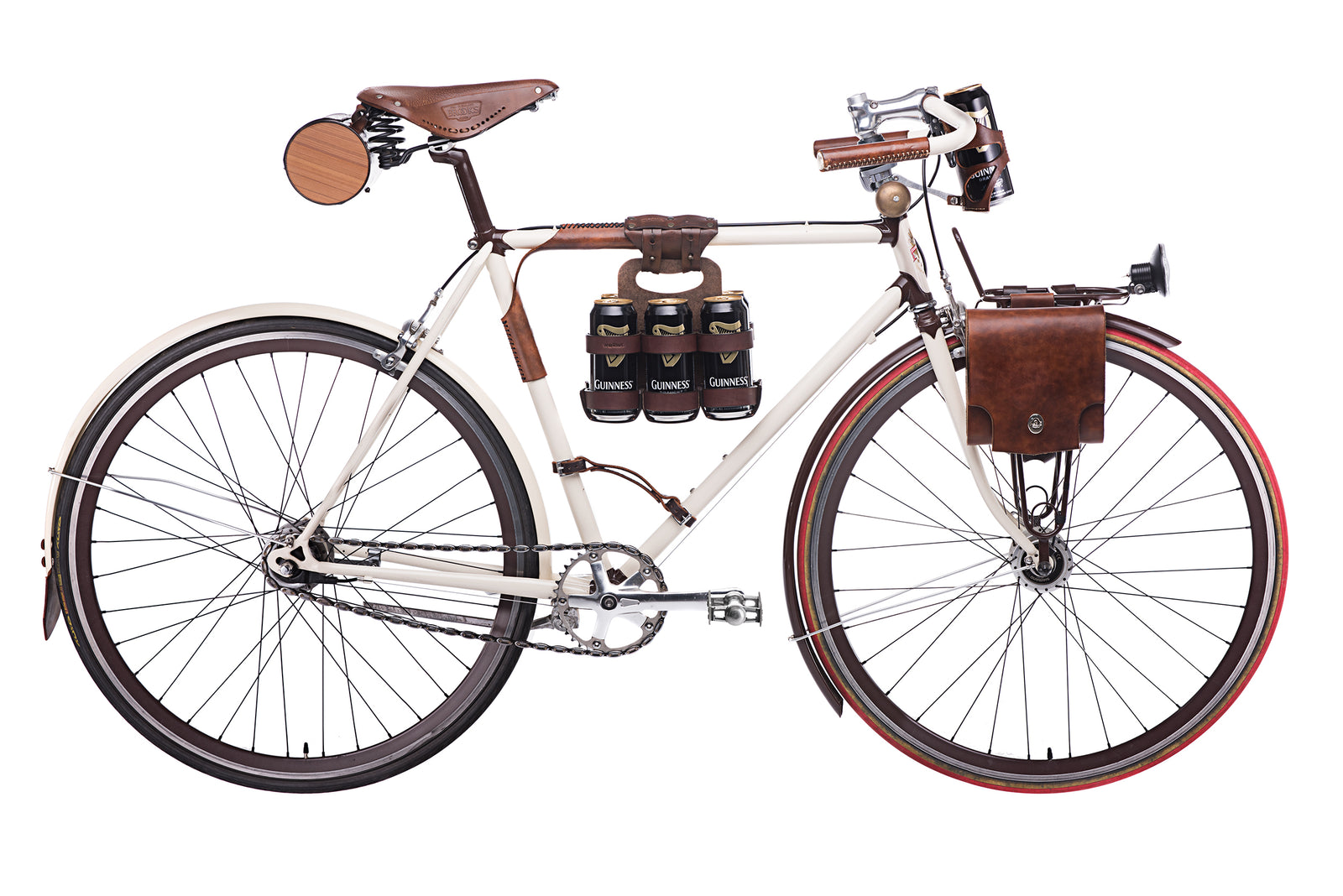 Passionate riders who love their bicycles (and they probably have more than one!) can be hard to shop for. From one cyclist to another, read on for our list of thoughtful gift ideas that every kind of cyclist will love: Road / Long Distance Cyclists, Cyclocross Racers, Mountain Bikers, and Urban Commuters:
Road / Long Distance Cyclists
Luxe Leather Handlebar Wraps
Classic Italian cyclists and tennis players choose leather wraps for a good reason: old-fashioned vegetable-tanned leather has an excellent grip and a luscious handfeel. We make several styles of bar wraps, but our Coil Leather Bar Wraps have a near-universal fit that will work on almost any bicycle. Handcrafted from American vegetable-tanned leather, get tacky when wet, last a lifetime and have a luxe handfeel.
These classic leather wraps can also be used to cover any other details on the bike that need protecting, including leather chainstay guards, top tube protectors and more.
Not sure which style or color they might like? Try a gift certificate!
Shop Leather Handlebar Wraps >>>
---
Cyclocross Racers
Bicycle Lifters and Carriers for Muddy Conditions
Geoff designed the Portage Strap because he had a permanent bruise on his shoulder from hoisting the bike on his shoulder every day. When the race calls for shouldering the bike, they'll appreciate the Portage Strap for cushioning, light weight, and ease of use. The leather sling creates an suspension cushion for the shoulder, plus it protects the frame's paint job from dirt and muck.
Shop Bicycle Lifters and Carriers >>>
---
Mountain Bikers
Mud Flaps for the Muddiest Terrain
Heavily infused with waxes for the toughest outdoor conditions, we use American equestrian bridle leather for these mud flaps. The Bicycle Mud Flaps come in a set for front and rear tires, reducing spray
---
Urban Bicycle Commuters
Stylish and Retro Cargo Carrying Solutions and Apartment Lifters
As urban cyclists ourselves, we have a lot of innovative designs for urban commuters. From a strap to carry anything (including a 6-Pack!) inside the bicycle frame triangle, to handsome leather saddle / handlebar bags, and adjustable bottle cage that fits anything from a growler to a coffee thermos, and a handle to help with apartment stairs and elevators, we have great solutions for stylish and retro urban bicycles.
Shop Bicycle Commuter Essentials >>>
---
More Leather Bicycle Accessories Online
We have lots more unique, handcrafted, American-made Leather Bicycle Accessories. For more great gifting ideas, peruse our entire selection: