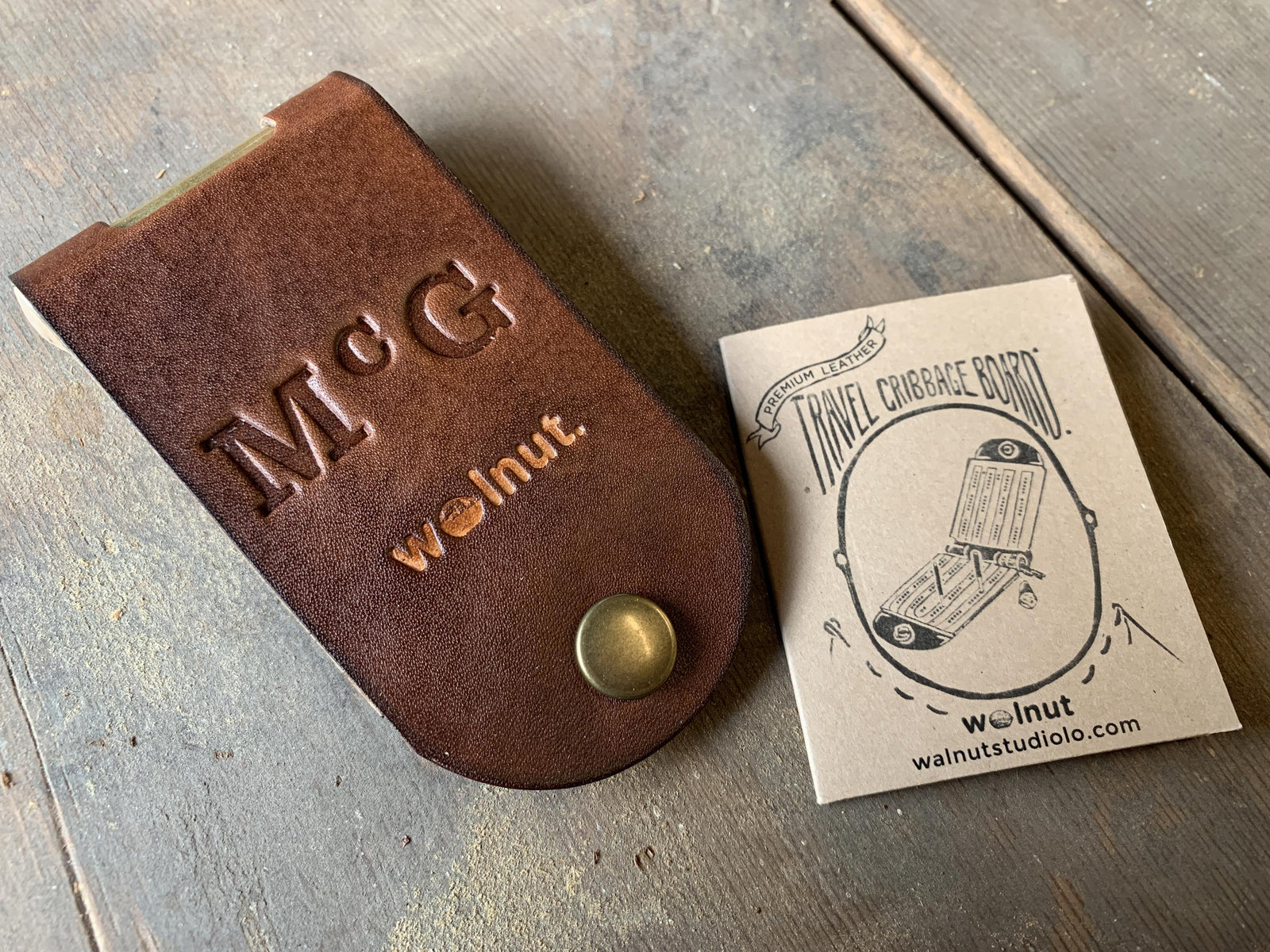 Looking for memorable, personalized group gift ideas? Look no further. Walnut Studiolo's handcrafted, sustainable, American-made leather goods will be heirloom treasures. We're now offering FREE MONOGRAMS on all group gifts (minimum purchase of 4) using coupon code GROUP-GIFTS on our website.
We make gift-giving for groups easy by taking care with our packaging and keeping things organized. We place a post-it note with the monogram on the OUTSIDE of the packaging so you don't have to guess and check. We can also gift-wrap it for you. 
Wedding Party Group Gifts
Groomsmen and Best Man Gifts
Whether you like to play games, go biking, or just be classy gentlemen, our American-tanned leather goods make perfect personalized groomsmen gifts and best man gifts. We've sent our sturdy, hand-crafted, American-made leather keepsakes around the world - each monogrammed with the groomsman's and best man's own unique initials - for countless weddings and bachelor parties. Here's a round-up of our Top 5 monogrammable gifts (check out our curated list, the Groomsmen Gift collection):
The Whiskey Case: Fill this beauty with a special bottle for the bachelor party, or a keepsake bottle of fine Scotch whisky for a gift that keeps on giving.

Travel Cribbage Board: For cribbage-playing groomsmen.

The 6-Pack Frame Cinch: A perfect budget gift for bicycling groomsmen who also love beer.

Leather Business Card Case: For your professional friends, a monogrammed business card case will keep them networking in high style.

Bridesmaids and Maid-of-Honor Group Gifts
The Wine Case: Fill this beauty with a bottle of fine Scotch whisky for a gift that keeps on giving.

Travel Cribbage Board: Commemorate the special day with the date or a special message for the ladies.

Reunion, Anniversary, and Family Group Gifts
Whether it's for a class reunion or just a commemoration of your long years of friendship and family, we can make a keepsake to help your loved ones remember the day. Laser-engraving and custom artwork stamp debossing is also available (learn more).
Personalized Group Gifts with Monogrammed Leather
Check out all our monogrammable leather goods in our Monogrammable collection.