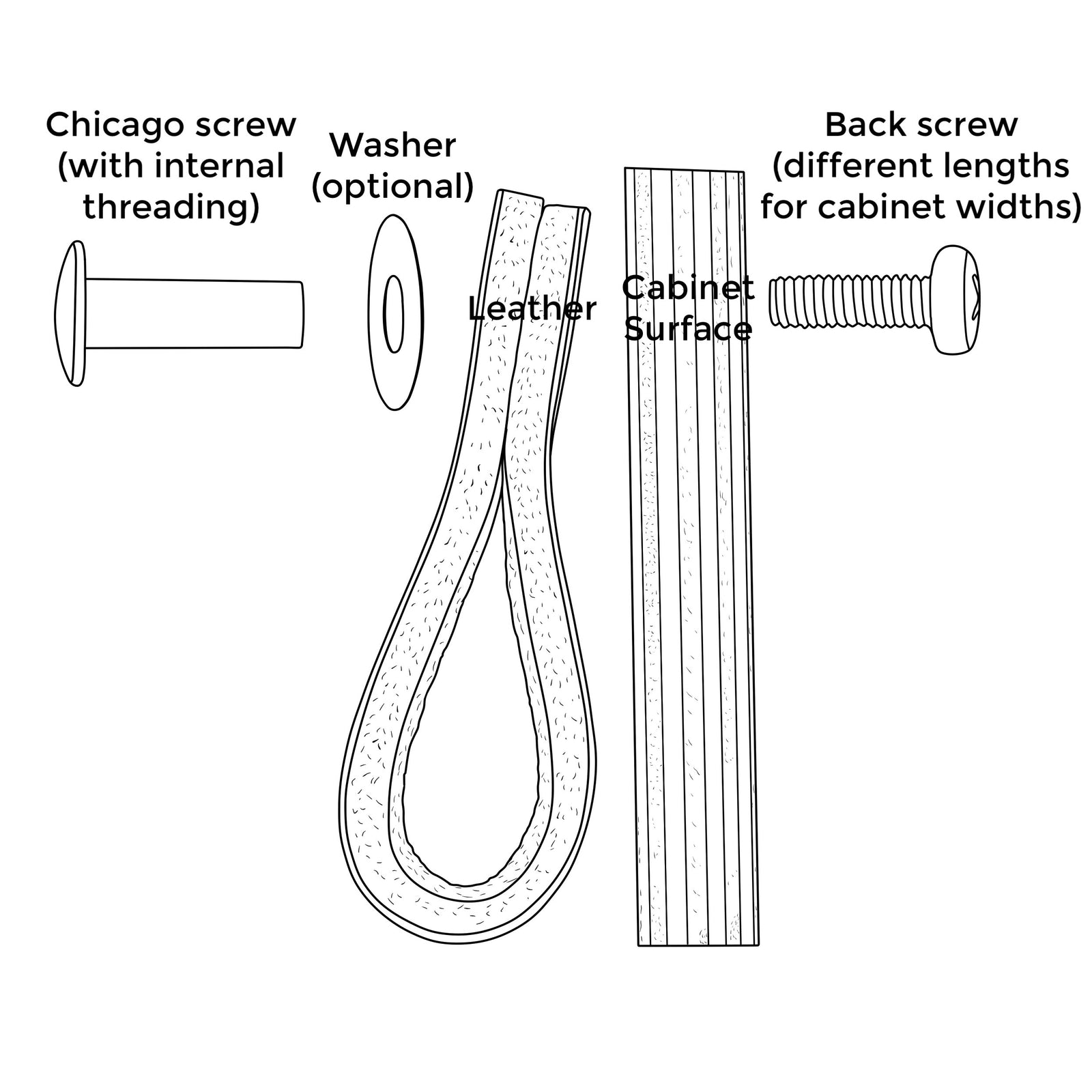 We've updated our drawer pull hardware kits to fit a wider range of door, drawer, and cabinet faces, right out of the box.
New Hardware, New Illustration
We've shortened the Chicago screw and increased the number and variety of back screws to cover more installation situations. Together, these changes increase the range of surface thicknesses by nearly half an inch.
The new drawer pull hardware kits now fits door, drawer, and cabinet faces from 0.5" (12.7mm) to 1.5" (38.1mm) thick, with multiple included back screw lengths.
Options for Doors Thicker than 1.5"
Sometimes customers are working with a door thicker than 1.5" - this is particularly the case for exterior doors which are often 2" thick.
Back screws available for thicker doors are available for substitution upon request. Just ask us, or leave us a note in the "Message to Seller" box during checkout.
Due to the cost we pay our unique hardware suppliers, the cost of the black hardware is slightly more ($0.75 - $3 per handle) than our other offerings of Nickel and Black.
Black is now available in all the leather handle designs and sizes in our Leather Drawer Pulls Collection.