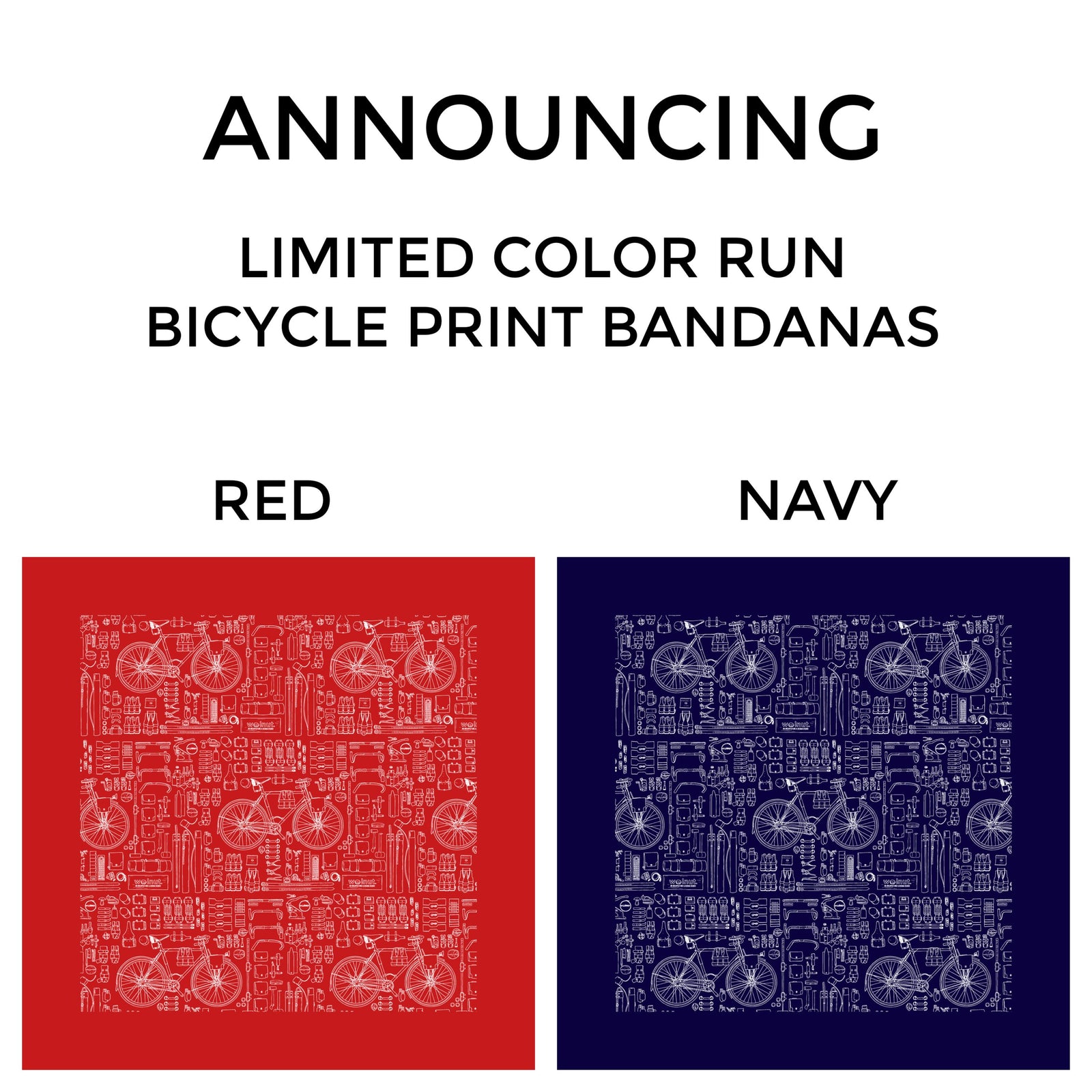 You asked for it, we answered!
Our customers have been sending us feedback that they wished for more color options, so we printed a couple more fun colors: Red and Navy Blue.
The Red is a classic bandana red --- and incidentally makes a handy flag for large loads, for your next trip to the hardware store.
The Navy Blue scratches our architecture itch, looking just like an architectural blueprint, while also having a classic, clean and nautical look.
Our bicycle print bandanas have been super popular with their undeniable versatility. Bandanas have been particularly useful during COVID as a no-sew face mask and much more.
Featuring a monochromatic hand-drawn image of Walnut's beautiful poster by Jim Golden, this 22" square bandana shows the bike front and center. Have you already heard the story behind the creation of this print? Check out a slideshow of the photo shoot behind the graphic.
Same price, limited supply.