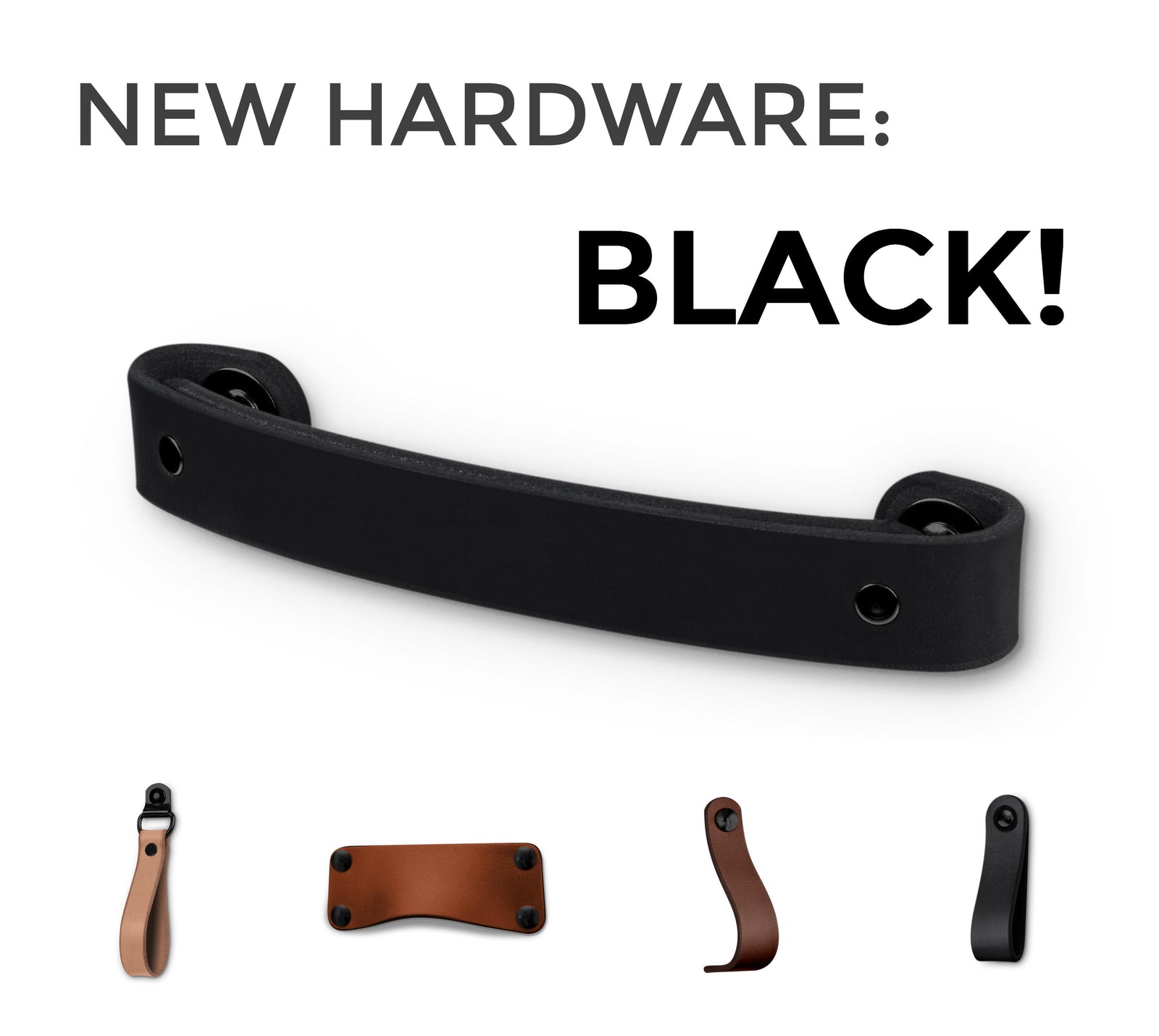 At long last, we've been able to source a new metal hardware option for our Leather Drawer Pulls Collection: BLACK.
Classic, cool black goes with every style. It creates a strong contrast with light colored leather and blends in with dark leather.
Our increased range of 3 hardware finishes (Nickel, Brass, and Black) complement our 4 colors of leather (Natural, Honey, Dark Brown, and Black) in 9 different styles.
That's over 100 flexible combinations to complement your unique style, and match other hardware with quality, warm-to-the-touch leather handles and pulls.
Due to the cost we pay our unique hardware suppliers, the cost of the black hardware is slightly more ($0.75 - $3 per handle) than our other offerings of Nickel and Black.
Black is now available in all the leather handle designs and sizes in our Leather Drawer Pulls Collection.