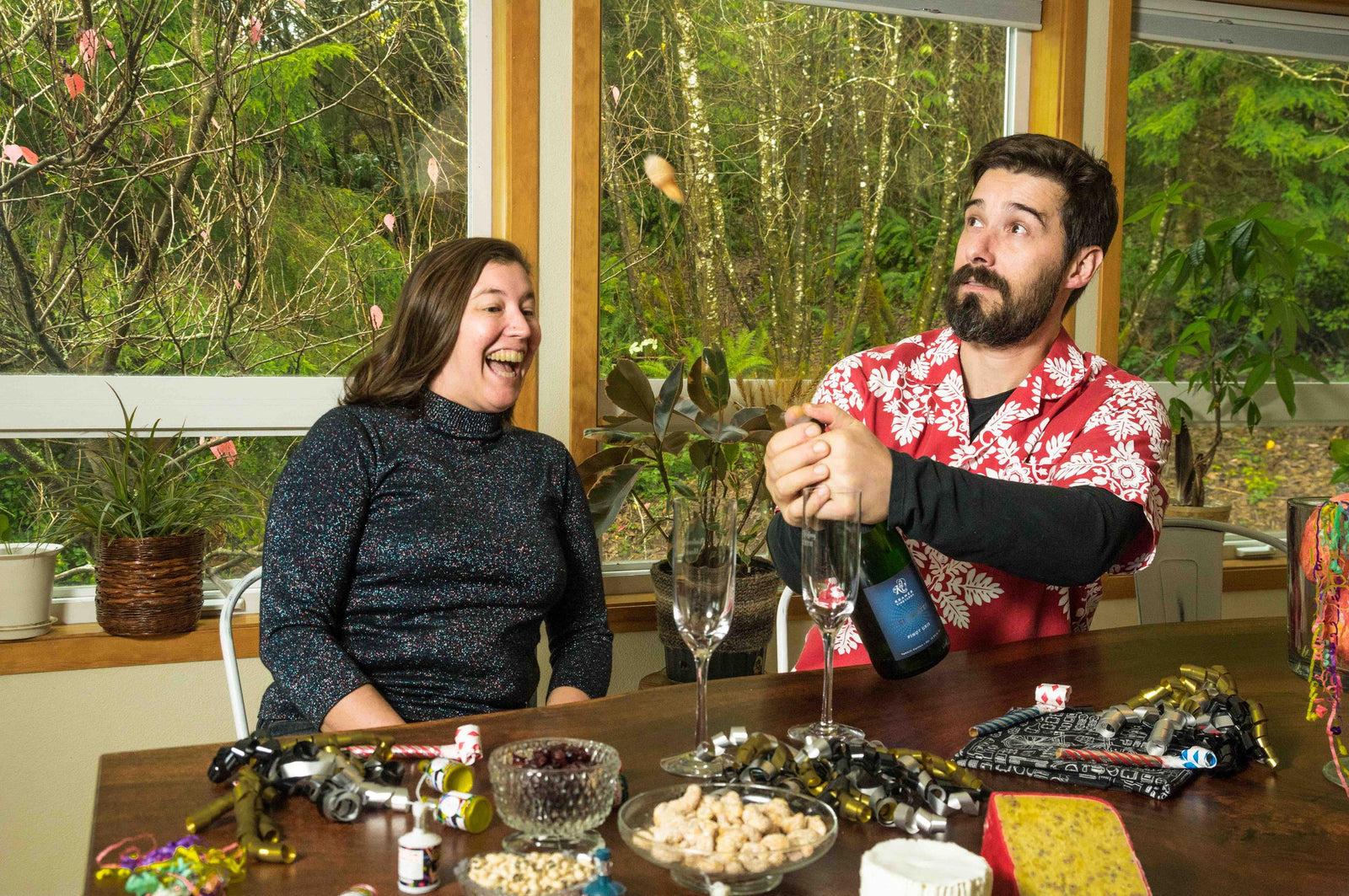 2020 was a year for the record books. As we reviewed our biggest stories of the year, it was overwhelming how many there were. This was a nonstop news year! So perhaps it makes sense that we count just being able to keep going as a success. One of the first self-taught business lessons we learned some years ago, is that half the success of business is just staying in business. So day-in, day-out, we kept the business open. Making and shipping your orders made us feel useful as we sheltered in place, worked from home, kept informed on what was going on in the world and did our best to give back, went to bed and did it again the next day.
This is our 2020 year in review:
Right at the beginning of the year, on January 5th, we had a personal tragedy, losing a great shop cat, Huskey. Huskey kept the workshop mouse-free and was a part of our family for 12 years, as long as our marriage. It was a terrible start to the year, and we wrote a moving tribute to him on our blog.
During the year, we brought in two new shop cats, Best and Tanuki, father-and-daughter hypoallergenic Siberian forest cats. We even created their own Instagram feed with more cat photos for your quarantine enjoyment.
We tracked the many developments of the year on our blog, with our ever-evolving Note on COVID-19 as we tried our best to do the right things and give back in a tough year. Beginning in March, we:
Stayed at home under a self-imposed, highly conservative shelter-in-place
Donated our N95 woodworking masks to front-line medical workers
Raised money for No Kid Hungry
Donated leather to Help Heal Vets for free craft kits for veterans
Mailed out free leather bookmark craft kits to quarantined families around the world
Gave our time and talents to local hunger and black-led social justice organizations on the North Oregon Coast
Held a site-wide sale since the beginning of lockdown (our first ever) for our Walnut community
Advocated for #BlackLivesMatter, #StopHateforProfit, the Portland protests, the USPS, and wildland firefighters
Voted; and we encouraged others to vote, too with free mini leather VOTE signs in October
Although it seems like social, political, and current events seemed to preoccupy most attention, throughout much of the world, local natural disasters took precedence. Here in Oregon, we survived historic Oregon wildfires, weeks of sooty air, and too many power outages to count.
That's why environmental sustainability is of utmost importance to us, and this year we were proud to announce that Walnut now offers 100% carbon-offset order shipping. Also in 2020, we planted 20 native trees on our land and eliminated single-use plastics from our packaging. We will continue to improve our always-evolving sustainability program in 2021.
New Products
Big issues dominated our thoughts. But what about the actual business we do, the products we sell? In 2020, we:
Turning to 2021
Everybody is glad to turn the page on 2020 and thinking hopeful thoughts for 2021. Here are some encouraging trends we see:
Vaccines. COVID-19 vaccines were developed in record time. We can't wait to take ours, when it comes to our area and demographic. It may be taking longer than we'd like, and there have been difficulties with the distribution and transitions, and it will take time for everyone's vaccines to work, but nevertheless, there is a light at the end of the tunnel.
Phoenixes.Walnut was born in the Great Recession, so we know first-hand that out of destruction comes rebirth. Disasters can be catalysts for much-needed change. What kind of change do you hope to see? As IMF historian James Boughton said on the subject, "Only in a crisis are governments able to rally people to accept necessary but painful reforms. Every crisis is also an opportunity."