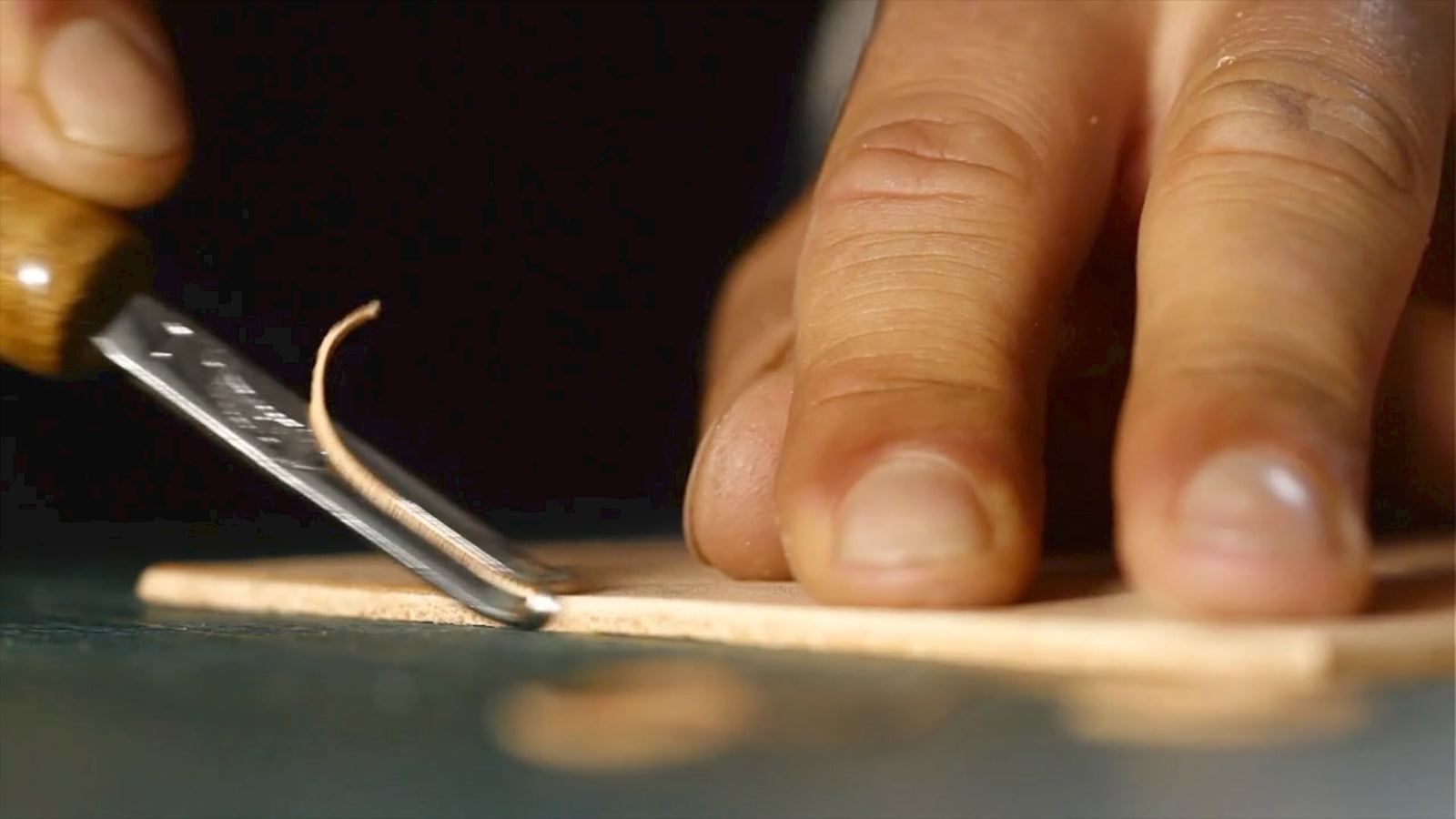 Thoughts on repairability, durability, replacement parts and our made-to-last lifetime leather goods
As EU citizens earn the "right to repair" electronic goods and half the states in the US consider "right to repair"laws, we're taking a moment to consider the idea of repairability and the leather goods we make.
While the "right to repair" movement has been lately been focused more on electronics and computer-driven goods, particularly farm and hospital equipment, the idea of repairability is growing in importance in all sectors. In the old way of thinking, it used to be the height of desirability to buy products that were so cheap, they could just be replaced if broken.
But as that strategy became ubiquitous, and our houses and charity shops filled with ever-larger mountains of mostly-broken stuff, the trend had to move on. We are naturally reacting to the cheap stuff that we never particularly liked or formed any attachment to in our homes, and the incredible amount of industrial wastes produced by "planned obsolescence" appliances and "fast fashion" clothing in our environment. We are evolving, or perhaps devolving to a much earlier time, starting to crave more objects in our lives that don't need to be replaced every month or year. Not just because the pandemic makes it hard, or because shipping is slow, but because we crave more of a long-lasting connection to the items in our lives.
Repairs are better than new
In a true sign that this is becoming a trend, an article in Vogue Magazine took it a step further, challenging the fashion industry to adapt to a world in which a repaired purse or boots aren't just "good as new", they're better than new. As the writer points out, it's necessary that our objects last longer and landfill less, not just for our own sanity at this point, but for the climate crisis ("...it has dawned on many of us that the Paris Agreement (on climate change) is far more significant than Paris Fashion Week...").
The answer to this problem is "repairability" in all goods, not just electronics. And the exclusivity that comes with repairability is what makes it the new "luxury" -- goods are inherently more valuable and desirable if they can last. It makes sense, then that's it's the high-end brands like Hermès, Cucinelli, Patagonia, or Apple that is getting ahead of this, offering repair workshops, genius bars, or even lifetime free repairs.
One possible answer lies in what Hermès artistic director Pierre-Alexis Dumas told Vogue last year. "I remember my grandfather telling me as a kid, I heard him tell me, literally, that "luxury is that which you can repair." And he told me that back in the '60s, the '70s€"back when people didn't care about repairing. Today we understand how important it is because you don't waste. When you think my bag needs a good repair but it can be repaired and continue to live alongside me, that's a wonderful feeling."

-Luke Leitch, Vogue Magazine
Is the new bar for luxury goods something just nice enough that you can repair it? The signs of interest in repair are popping up everywhere, beginning with the grassroots Repair Cafe movement, a meeting in which local residents aim to share and maintain repair skills, reduce waste, and strengthen social cohesion by repairing each others' household items. Customers swap favorite brand names and testimonials for durability on the subreddit r/BuyItForLife. Professional repairs have even become reality TV: the BBC show The Repair Shop repairs treasured family heirlooms and antiques, a kind of repairability porn when objects could last four generations, and then be repaired to service the next four generations: grandfather clocks, steam trunks, baby cribs.
We were at a brewery once when we saw someone playing with a leather cribbage board that was her grandfather's. It was handmade from an old belt, soft and pliable with a shiny patina from all the handling over the years, and the pride on the owner's face shone when we asked her about it. We hope our leather cribbage boards will be similarly treasured by your descendants someday.
We repair our durable leather goods and sell replacement parts
We strive to make "modern antiques." Our products, made from natural, high quality sources of old-fashioned material like brass and vegetable-tanned leather, certainly shouldn't have to be repaired during this generation at least, but they're nice enough that they can be.
And to that end, we offer Replacement Parts prominently on our website in addition to our Walnut Warranty, which guarantees our manufacturing and serves as your repair workshop if your Walnut item becomes damaged.