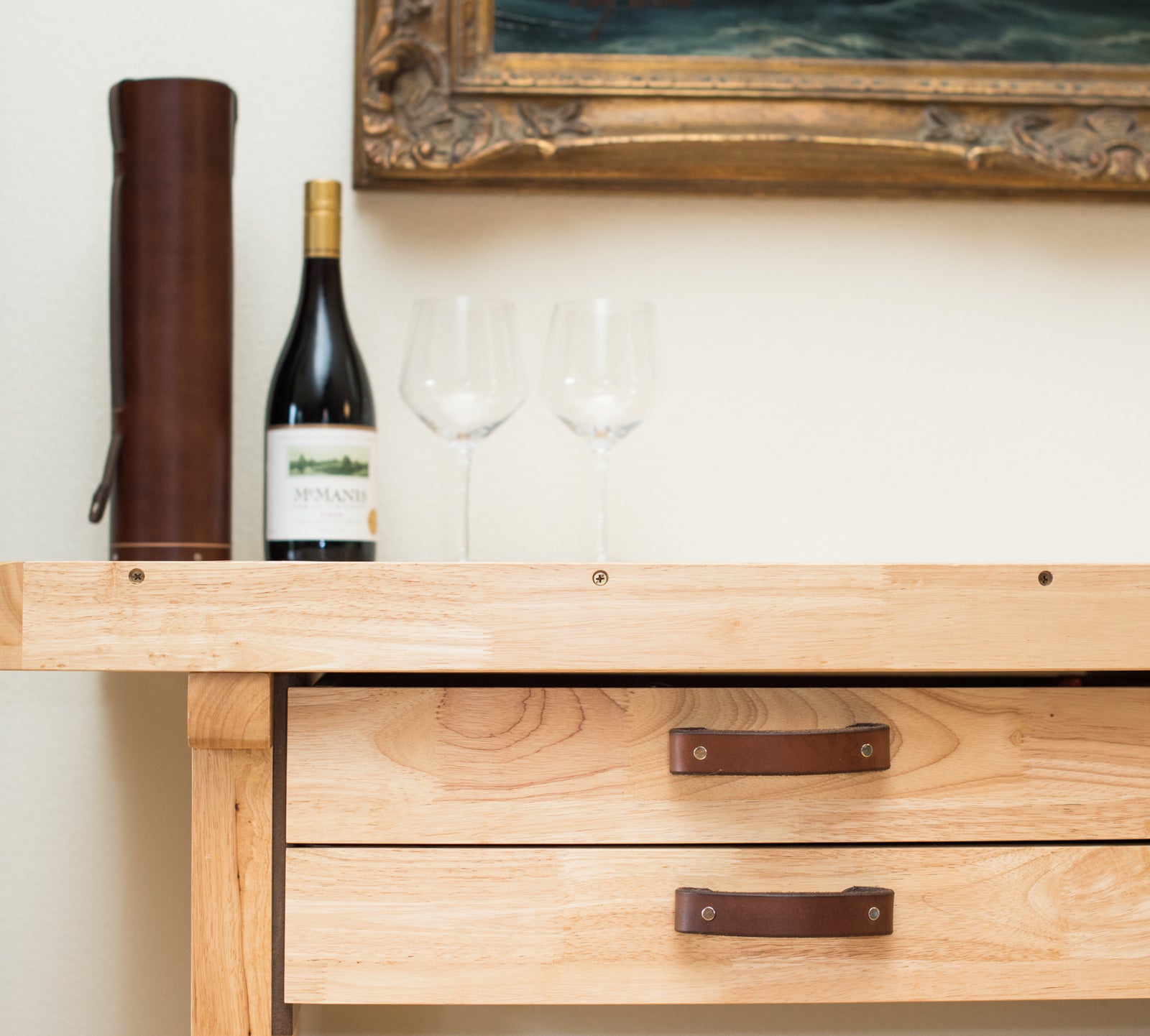 Every spring, I get the itch to open the windows, take everything off the shelves and dust it, then put it all back. Somehow, it always looks cleaner and neater when it's put back together, even when it's all the same stuff.
Having a little touch of leather in everyday life is an affordable luxury. The natural material is soft, safe, and durable, and our leather drawer pulls support a family company and are all made in America. Check out our entire Leather Drawer Pulls Collection and Learn More About Us.
The same annual cleaning theory works well for our leather drawer pulls. Here are our tips and tricks to keep them looking their best:
Re-tighten Back Screws
It may seem like a scientific oddity, but it is true that loosening a screw takes less torque than you originally put into tightening it - so screws naturally ease up a little over time. That's why every installation guide, like Ikea chests of drawers, recommends you re-tighten screws from time to time.
For our leather drawer pulls, take the same screwdriver you used to install the pulls, hold the pull straight on the front side, and tighten each one down from the back side.
Wipe Down Surfaces
The leather we use on our pulls is tough, durable, waxy equestrian leather. It's designed to stand up to spills, whether it's tomato sauce or horse sweat. But over time a film of dust and grease can build up, and that can dull the the finish. Leather likes to breathe, so a simple wipe-down is all that's needed to keep leather clean.
To clean the pulls, simply take a lightly damped rag and wipe down the surfaces. If they're especially dirty, you can use diluted natural soap instead (such as unscented castile soap like Dr. Bronners, or mild dish soap). Dilute the soap by a ratio of ten to one (10 parts water to 1 part soap).
Condition Dry Leather
We all need a little moisturizer from time to time, and natural vegetable-tanned leather is no different.
If the leather has a matte, parched look after drying, it may be time for a conditioning treatment. On average, this occurs every few years. Condition the leather with a vegetable-tanned leather conditioner (we make our own) or follow our leather care instructions to use simple oils like a mineral oil.