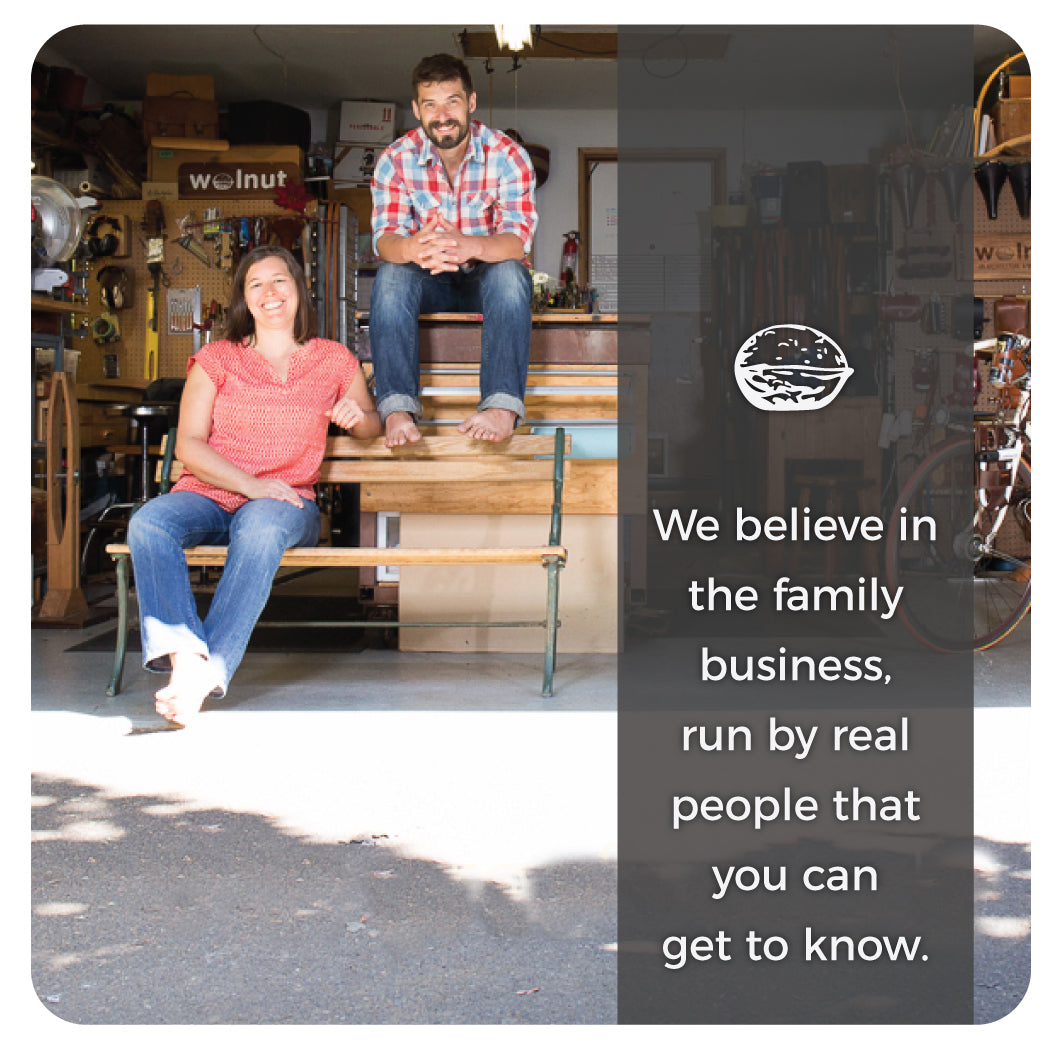 One New Year's Day, on the advice of a friend, we decided to lay out our mission, goals, and values as a company. At first it felt hokey, but by the end, it had a more profound impact on us that we could have imagined. Now we want to share them with you.  As community-minded people running a small business, we have been given the great opportunity to make choices for ourselves and our business that steer the entire ship. Every little choice makes an impact, and by writing down our values, we now have guiding principles to direct each choice in the right direction. With you as our witness, we are committing ourselves fully to living and working 
our values
. And believe us, we aim to stand tall. So what are they? We created a series of vignettes that illustrate what we stand for.
View them all (20+).
We believe in the family business, run by real people that you can get to know.

We believe "Made in America" means from start to finish.

Our products are made to be used for generations.

Lasting quality may not be the norm these days, but it will always be the standard for Walnut.

We believe in treating everyone with love and respect.

In customer service, we believe in the Golden Rule.

We believe in taking the time to make it better.

Every Walnut Studiolo product is field tested for true use by real people - like you & me.

We are committed to supporting bicycling communities and projects all over the world.

"My goal is to make high-quality, beautiful, durable, and most of all functional solutions to everyday problems"  - Walnut Studiolo's Geoff Franklin

"I put my heart in everything I make" - Walnut Studiolo's Geoff Franklin

We create products made with a deep respect for our natural environment.

Walnut Studiolo stands for beautiful solutions to everyday needs.

We believe in making it beautiful

and

durable.

We believe in being a citizen of the world.

We are driven by quality: the highest-quality leather, greatest-intention designs, and excellent customer service.

Our customers are the heart of what we do. We love designing and making for you.

We use natural materials. Period. 

We believe in the personal touch of our hands-on process.

We make awesome products.

We believe in replacement parts.

We make products that we use ourselves.