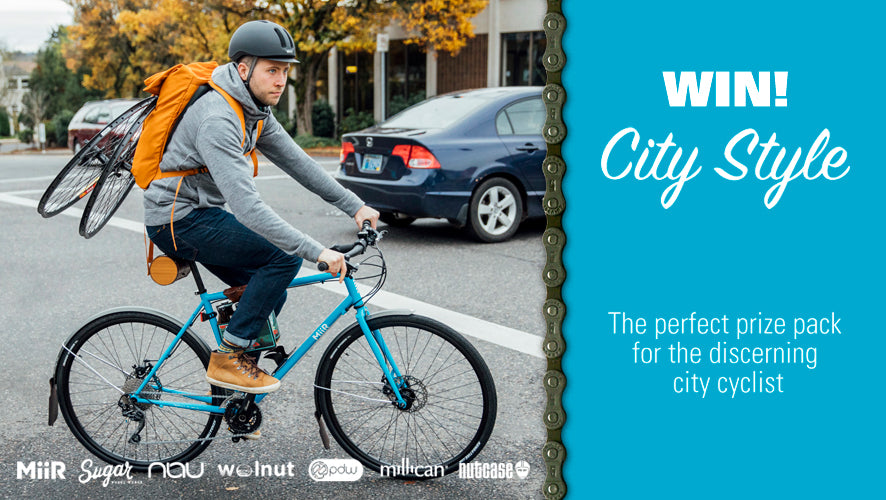 We've teamed up with some of our favorite Pacific Northwest brands to design the perfect prize package for the discerning city cyclist. Win
handsomely.
One lucky winner will receive all of this:
ENTER TO WIN
Stay cozy and stylish on your bike, all winter long. This cool MiiR bike is a perfect city style ride. It comes outfitted with Walnut top to bottom and a set of custom handbuilt wheels from the experts at Sugar Wheel Works. Sugar designed a special set featuring reflective halo from Velocity. That means the rims look black, but reflect bright white as soon as they are hit with light.
Happy holidays from Walnut & Friends, and may the odds be ever in your favor!