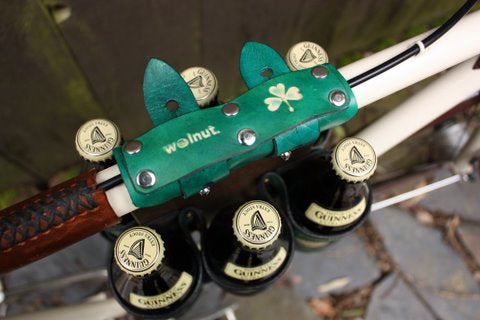 Every March, we honor St. Patrick's Day with a special kelly green edition of the 6-Pack Frame Cinch and our Reusable 6-Pack. Here's how to order yours.
We can even make a special shamrock monogram with the monogram addition.
This year we're only making them upon request, so if you want yours in time for March 17th, request by March 9th!*
To order, contact us directly.
*The St. Patrick's edition 6-Pack and 6-Pack Frame Cinch are priced as regular, except sales, coupons, and set discounts do not apply to the special green edition.