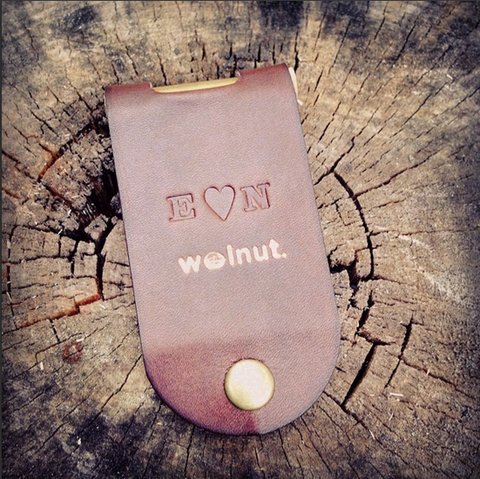 Every Walnut Studiolo item is handmade with a heavy dose of love. We condition the leather by hand, and no two items are ever identical. You can personalize your items even further with a monogram or name stamped into the leather.
Adding a monogram to a gift is an especially classy touch. We recommend adding a monogram on gifts for stylish cyclists, on leather gifts for groomsmen (such as our dapper Whiskey Case) or personal items (like our sleek Blueprint Carrier). We're sure those gifts will hold special meaning to the loved one who is receiving them, and adding a custom mark will make your gift even more special.
Our heritage goods are made to last for years to come so why not permanently add your mark of pride? It's easy to add a monogram at the time of finalizing your order, see the individual item for details.
Read more about our detailed monogramming (complete with photos of the process)
on our website
.