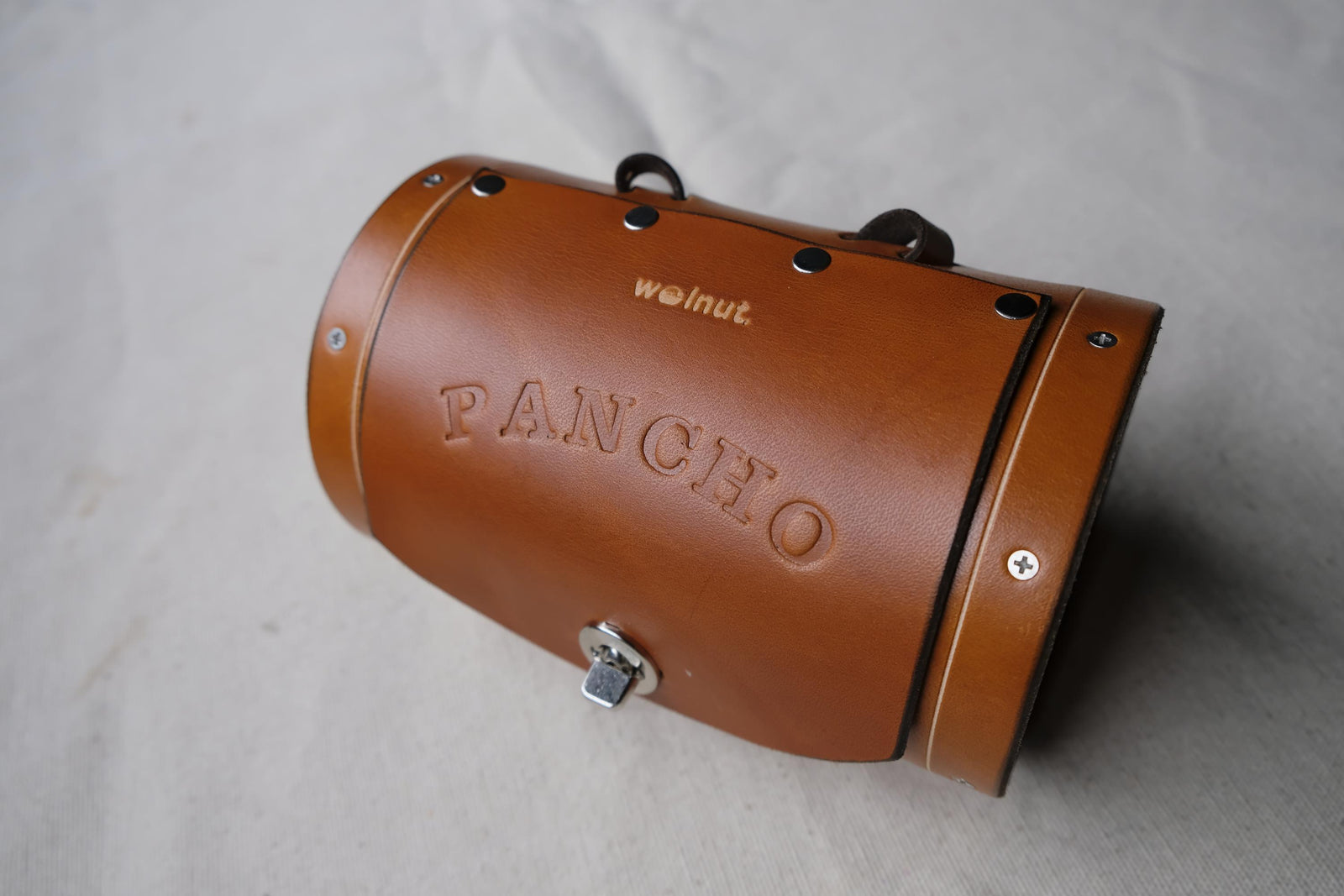 Do you have any suggestions for thief-proofing my holster? I love it but living in a large city, things happen. Please let me know. Thank you!
-Kat
In practice, we've heard more times than we'd like to hear about the entire bike getting stolen that had Walnut products on it, rather than Walnut products being removed from the bike and stolen individually.
Sadly, we have come to believe that nothing is theft-proof, but we and our customers have taken these actions to try to prevent and deter theft of their leather bicycle accessories:
Strategic stitches! For example, on the Bicycle Frame Handle, once the belt is tightened down, stitch it into place, using one of the belt holes as a stitch hole to tie it down so it can't be unbuckled.


A luggage wire lock wrapped around any of our products, giving an extra point of attachment to the frame.
A mini padlock adaptation on the "common sense" closure of the Barrel Bag. Contact us to special order.

Thread-locking adhesive applied to the threads on the inside of the Chicago screw (on U-lock Holsters and Pocket Panniers). A determined thief may muscle through it but anything that adds seconds to his attempts improves your chances. This can be found at your local hardware store such as the "Loc-Tite" brand, or save money by using a few drops of regular household latex paint.
Silicone adhesive or wax (on U-Lock Holsters and Pocket Panniers) in the slit / screw hole where the screwdriver goes after it has been screwed in.
Monogramming a custom message onto the product making it unattractive for re-sale. Here's a list of all our products that can be monogrammed. 
Bike thieves suck! If your Walnut product gets stolen - get in touch with us and let us know. We have a special discount program for victims of bike theft.