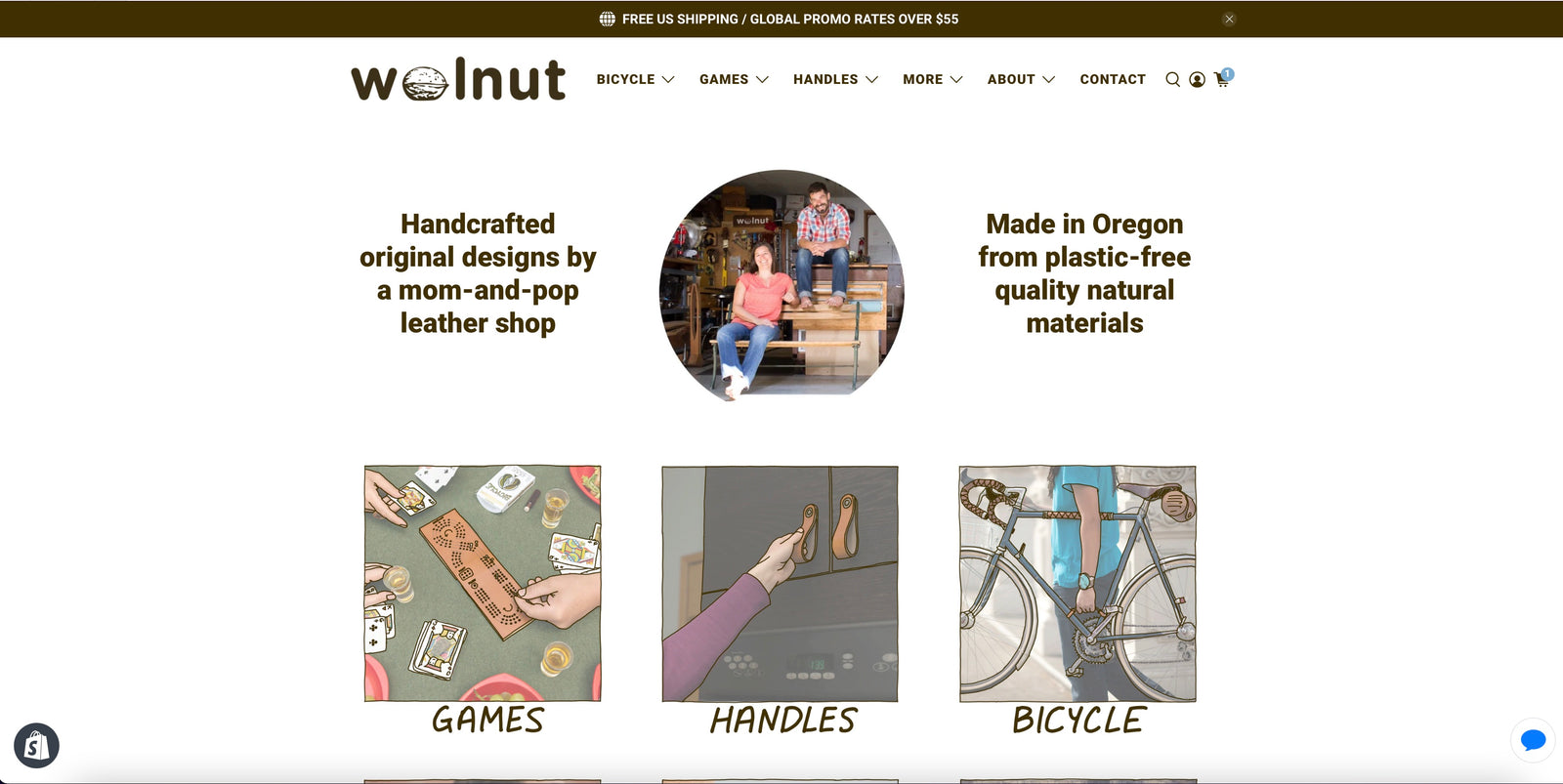 It's been months in the works! We completely re-designed our website, walnutstudiolo.com from top to bottom (a project managed totally in-house). In this post, we'll talk through what we did, and why.
Our new website is more than just a theme update. We used the opportunity to modernize our site, improve our content, and harmonize our branding:
We moved our website to a brand new theme, the Flex theme by Out of the Sandbox, to take advantage of new Shopify Online Store 2.0 features. (We've used the Turbo theme by Out of the Sandbox since 2017).
Our tagline is "Original Modern Designs", and we wanted to emphasize both our originality through artistic, hand-drawn touches, and our modern, clean design aesthetic in website fonts and colors.
We intentionally shared more of our personal story, putting pictures of ourselves and our hands and our handwriting front-and-center, to emphasize the personal nature of running a family business.
Homepage content has been completely revamped, to tell our entire story as concisely as possible: what we make, what it's made from, what people think about it, how we make it, and who we are.
We've added Wordpress blog functionality, so all blog posts are now searchable, hosted, and synced on our website in addition to the blog.
Speed, speed, speed. Our long-time theme got bogged down by all sorts of apps, glitches, and bugs after five years. New apps and new technologies require regular updating to stay relevant.
The color theme has been simplified and more contrastful, juxtaposing our signature "dark brown leather color" against a clean white background, occasional shading of a fine light gray, and a light blue accent color from our history: the background of the 2012 Jim Golden art poster.
The new font, simplified color scheme, and gradual introduction of handwriting across all our printed material will be a slow re-branding for a small business. As time goes by, we'll be replacing all of our printed collateral with new updated branding versions, but -- true to our commitment to sustainability -- we won't be wasteful: the old designs will continue to be used until they run out.
Next: we'll be improving our product listings and information pages with new Online Store 2.0 functionality metadata fields and customizable page templates.
What do you think of the new website? We welcome your feedback, suggestions, and comments!