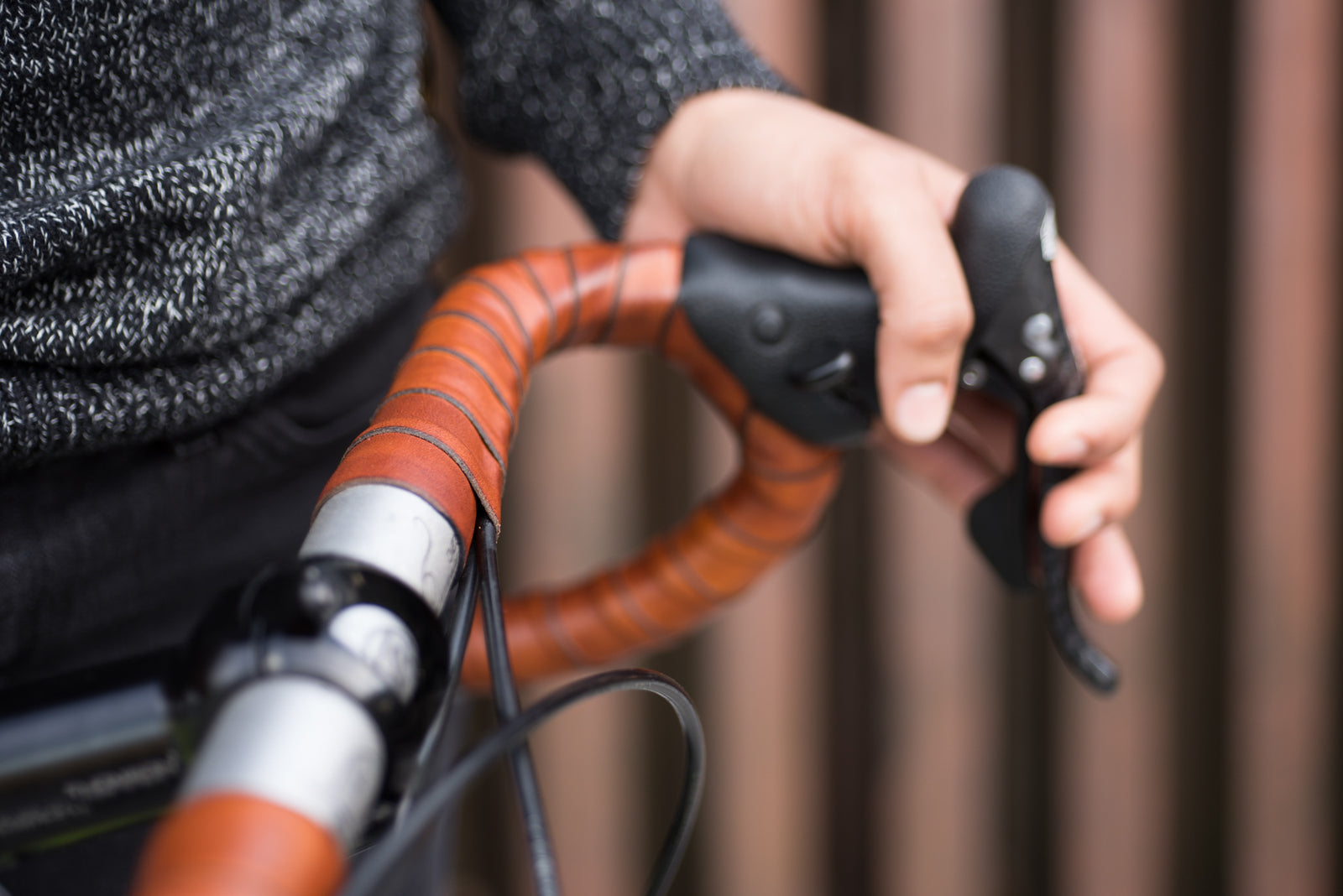 Announcing a new product from Walnut Studiolo: Coil Leather Bar Wraps, a new style of leather handlebar wrap that should be intuitive for anybody who has ever used handlebar tape.
Our Coil Leather Bar Wraps wrap around the handlebar like typical bar tape out of one single piece of leather. But unlike typical bar tape, our high-quality full grain veg-tan leather is a high-performance material that is durable in the elements, warm to the touch, and gets grippier when wet.
Using the unique qualities of veg-tan leather, no sticky tape backing is required, allowing the natural leather to stay fast in place once installed, but able to be transferred from bicycle to bicycle over the years. It gets more beautiful with use and age, developing a rich patina for a lush look and outstanding handfeel. 
Like our other bar wraps, the Coil Leather Bar Wraps come as a kit that you install yourself on your handlebars. The simple coil tape design is flexible for any kind of handlebar dimensions: it can fit around H-bars, ovalized ergo bars, flat-top bars, moustache bars - plus anywhere else you might need a little wrap, including top tubes and chainstay guards. 
Photo Gallery
Installation Video
Watch a short video showing how to install our new Coil Leather Bar Wraps on YouTube:
About Walnut Studiolo Bar Wraps
Which bar wrap is right for your bike? Check out our updated infographic: