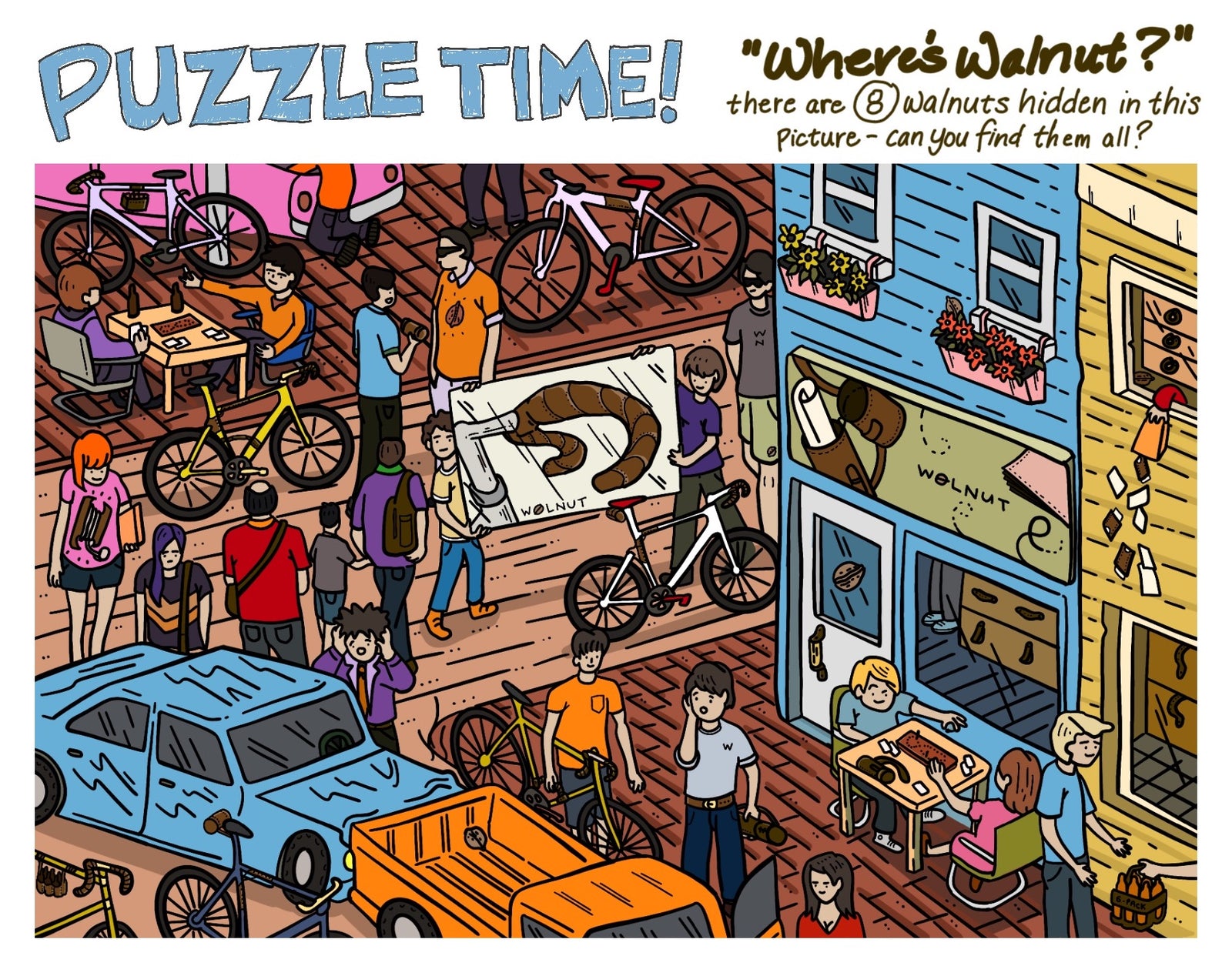 We love puzzles and games! So we're introducing a new free puzzle along with our website remodel and refreshed branding, for our folding packing slips. Arriving in packages this summer and available for download now.
Can you find 8 Walnuts in this picture? (Click on the picture to go to a full-sized printable version)
Bonus: Look for 29 Walnut Studiolo products in the picture, too!
SPOILER: Do you give up?Click here for the Product Answer Key and Walnut Answer Key
Check out all our free puzzles, game rules, printable cheatsheets and scoresheets on our website.