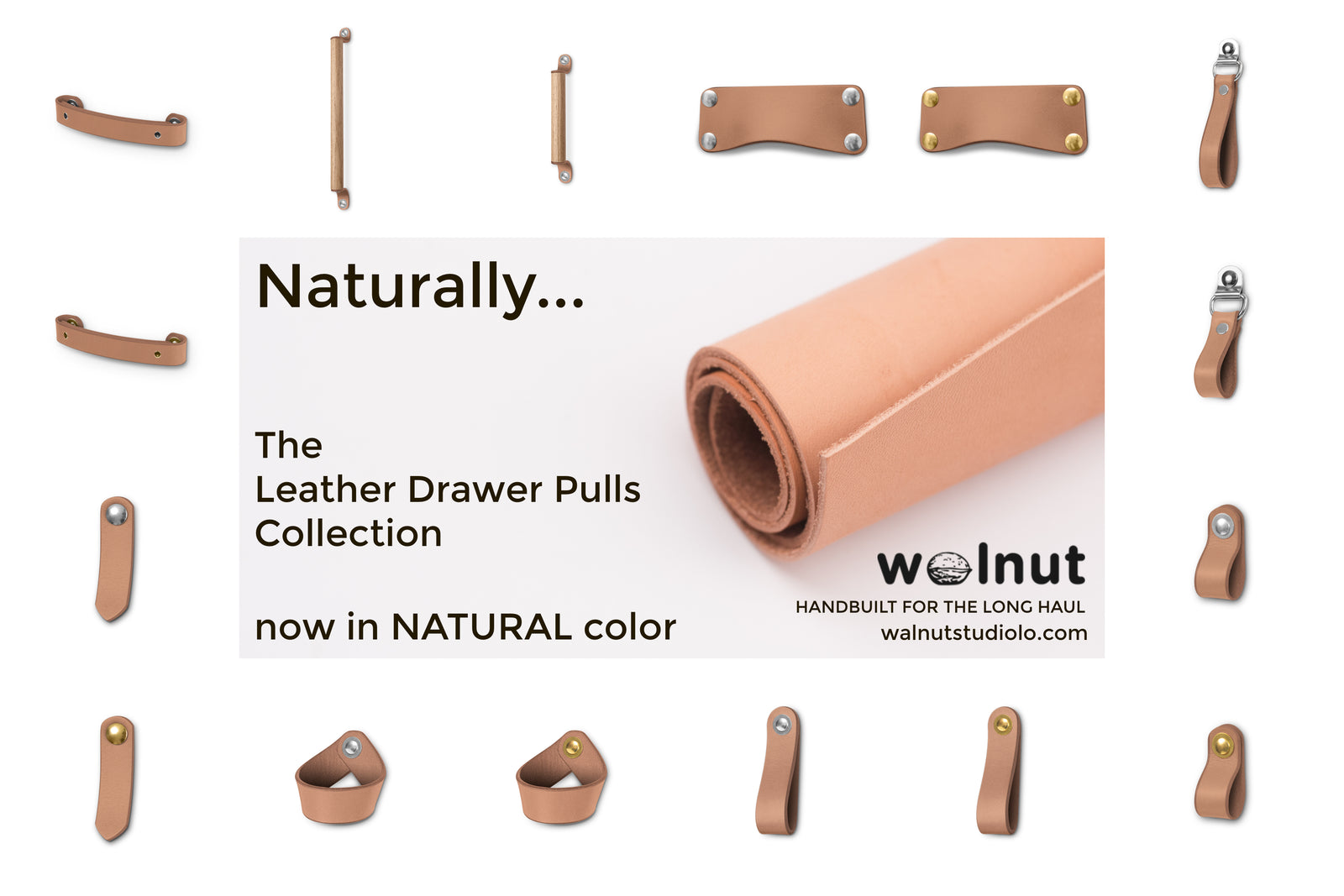 Announcing a new colorway for all styles and sizes of our Leather Drawer Pulls Collection: NATURAL.
Beautifully undyed, the natural color of our full grain veg-tan leather is often-requested. A calming light tan, it is clean and light and blends in on light-colored cabinetry.
Like so many of our products, we were inspired to create this new colorway when we were remodeling our kitchen with all-white cabinetry and wanted it for ourselves. We wanted a neutral kitchen to frame the view windows, drawing the eye outside.
Now we're offering this color to you, too. The natural color allows the character of our smooth and warm full grain leather to shine through.
Now available in all the leather handle designs and sizes in our Leather Drawer Pulls Collection.