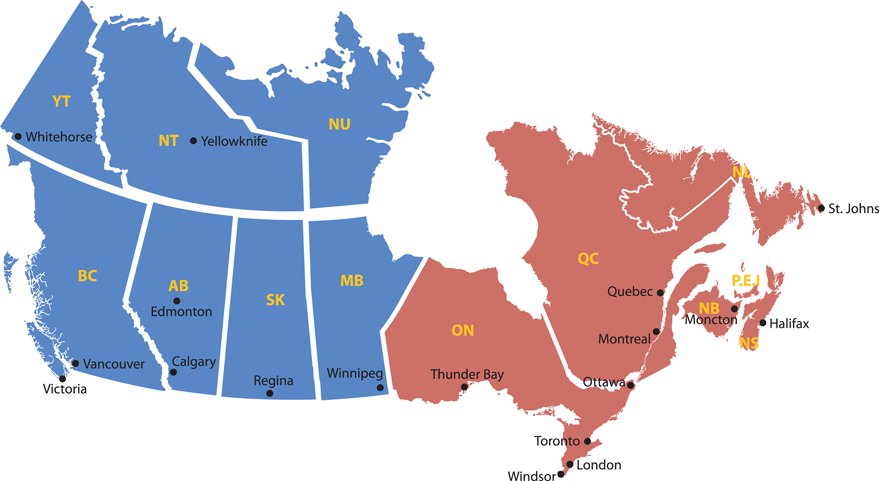 We're always on the hunt for the best shipping costs and services for our customers, and adapt to the changing times regularly. Shipping costs are skyrocketing everywhere, but we've got good news for our neighbors in Canada: our shipping providers ShipStation / GlobalPost are now offering a new flat rate, pre-paid Canada DDP (Delivery Duties Paid) service, and we're passing through the savings directly to you! In this post we'll share what that means and how it works:
"DDP" = Delivered Duty Paid
Normally when we ship a customer order internationally, the receiving country charges the buyer import taxes and duties, which can range from anywhere to 10% to even up to 70% of the purchase price and/or shipping cost. This can be a nasty surprise for our customers, and it delays delivery because the customs department has to review and assess each package, and the local post office has to collect the funds on the government's behalf before they can deliver the package. If the funds aren't collected, the package is either returned or destroyed.
DDP is the "IncoTerm" for "Delivered Duty Paid" and it means that we, the seller, prepay the duties to the country on the customer's behalf. This means when the package arrives at the border, the customs department doesn't have to review and assess the package and the post office doesn't have to collect, ensuring faster delivery. It also means that the customer knows exactly what they're getting and how much it costs before it arrives in their country. It's a win-win for the customer, but it relies on the seller being smart and sophisticated enough to review, assess, collect and transmit the duties directly to the country on its own.
How Duties Are Calculated
We wish we could offer DDP on all our international packages, but the truth is that figuring out what the duties should be is a highly complicated affair, and too complex for us as a small business.
First, each product is assigned one of over 17,000 unique classifications of HTS tariff codes (we can suggest a code but the customs department may disagree with us...), which are for the most part coded by the product material, with some relevant exceptions. For example, many of our products are coded under "Articles of Leather" (4205.00) but some of our products, such as "Bicycle Accessories" (8714.99) have their own, separate code section.
Then, each unique combination of sending country and receiving country charges a different rate on each individual tariff code -- a leather bicycle accessory shipped from the US to Germany would be charged one rate, but the same accessory shipped from Germany to the US would be charged a different rate (normally zero, in our experience, as US citizens we have never paid import taxes to receive purchases from other countries, and we have no national sales tax!).
New DDP Flat Rate Service to Canada
The reason we can now offer DDP pre-paid as a flat rate to Canada is because our clever shipping providers ShipStation / GlobalPost, are newly offering this service to us, and we're passing it on directly to our customers.
The cost of the pre-paid duties is $6.95 as a flat rate, regardless of what you purchase. Our promotional DDP adds the $6.95 DDP customs fee to our regular promotional flat rate shipping.
There are restrictions and fine print, of course:
Shipment cannot exceed 4 pounds in weight.
Shipment cannot exceed $400USD in value.
Excludes any shipment prohibited by applicable law or GlobalPost's terms and conditions.
Duties and taxes are covered up to $500 per shipment.
To use the new service, add your order of up to $400 to the website shopping cart, and then select the "Promotional Canada Flat Rate with DDP (Delivery Duties Paid)" shipping service during checkout. The new DDP package should arrive to you much faster without the hassle of Canada Post collecting GST or other import taxes before delivery. 
Learn more about our International Shipping Services >>>
Learn more about our free and flat rate Shipping Promotions >>>