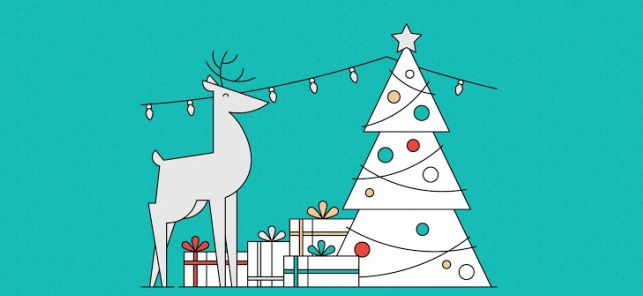 UPDATE! Adverse weather in Portland, Oregon is delaying package delivery. Check the holiday shipping deadlines below carefully to ensure your order arrives in time for the holidays. Santa's about to get pretty busy, so we thought we'd share these deadlines so you can ensure your gifts arrive on time. THEN RELAX! Place your orders early, sit back and relax and watch the magic and joy of the holidays unfold.
Walnut Studiolo Holiday Order-By Deadlines
ADD 1-2 DAYS on all deadlines for monogramming and t-shirt orders. 
USA
15 Dec - Standard First Class Mail 19 Dec - USPS Priority Mail 21 Dec - USPS Express Mail 22 Dec - FedEx Priority Overnight (available on our website walnutstudiolo.com or via phone 503-447-6889)
CANADA
7 Dec - Standard international post 9 Dec - USPS Priority Mail 18 Dec - DHL Express 21 Dec - FedEx International Priority / USPS GlobalExpressGuaranteed (GXG
INTERNATIONAL
18 Nov - Recommended for standard international post (2-5 weeks) 15 Dec - DHL Express Have a special circumstance or deadline to discuss?
Contact us
so we can recommend the best options!
Official USPS Ship-By Holiday Deadlines
Official FedEx Ship-By Holiday Deadlines