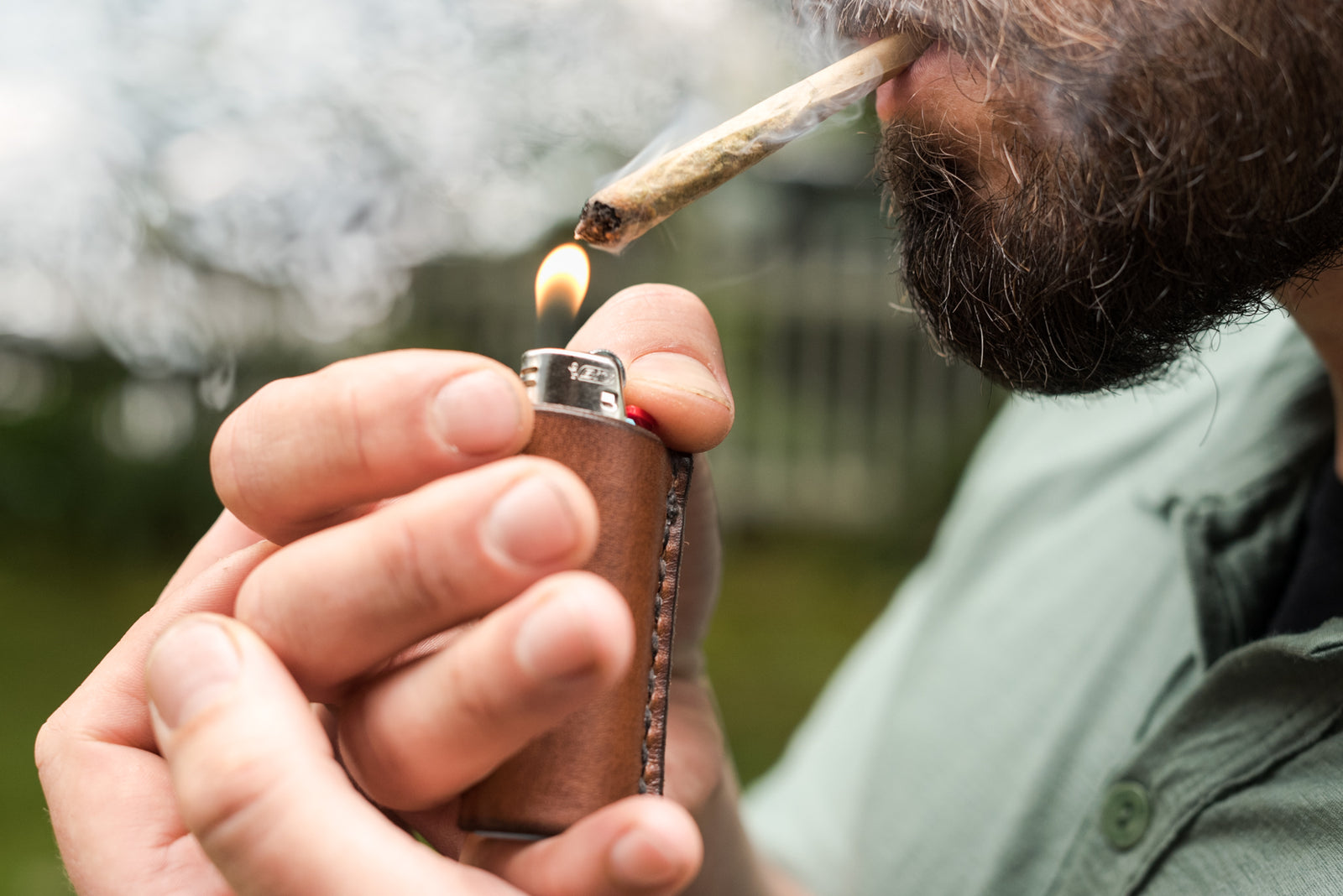 For classy smokers, we present the perfect holiday gifts for discerning cannabis smokers: the handcrafted, American-made Walnut Studiolo Cannabis Collection. Think less "far out man" and more "nicely done sir."
1. The Classy Stash
The wet bar has gone green. Hearkening back to the days of liquor cabinets and cigar boxes, our hand-crafted all-leather Classy Stash organizes your cannabis strains into three (included) glass stash jars, protecting them from the light, preserving them from drying out, and confining odors.
2. The Doobie Tube
Show up at the party in style with the cannabis equivalent of a 
hand-crafted leather 6-pack
 - a hand-stitched leather-wrapped brass tube with a cork closure and brass chain. When that time of night rolls around to spark up, you know you'll be prepared with a freshly rolled joint, unbent and unbroken.
3. The Joint Tube
Stealthy, stylish, and secure, the Joint Tube is a subtle travel accessory to confine odors and protect a small, hand-rolled joint or roach from crushing and bending. Don't feel pressured to finish the whole joint - the Joint Tube is the perfect place to store a partially-smoked joint, also called a roach.
4. Hand-stitched Leather Lighter Case
Never again will your lighter accidentally get pocketed by somebody else - if they steal this beauty, it's on purpose! This beautifully simple leather lighter sleeve elevates your ordinary Bic lighter into something extra-ordinary. Walnut's signature hand-dyed, high-quality vegetable-tanned leather has a warm hand-feel and is a joy to touch, like a palm stone.
Still can't decide? Peruse the entire
Handcrafted Marijuana Collection,
and enjoy happy high holidays!