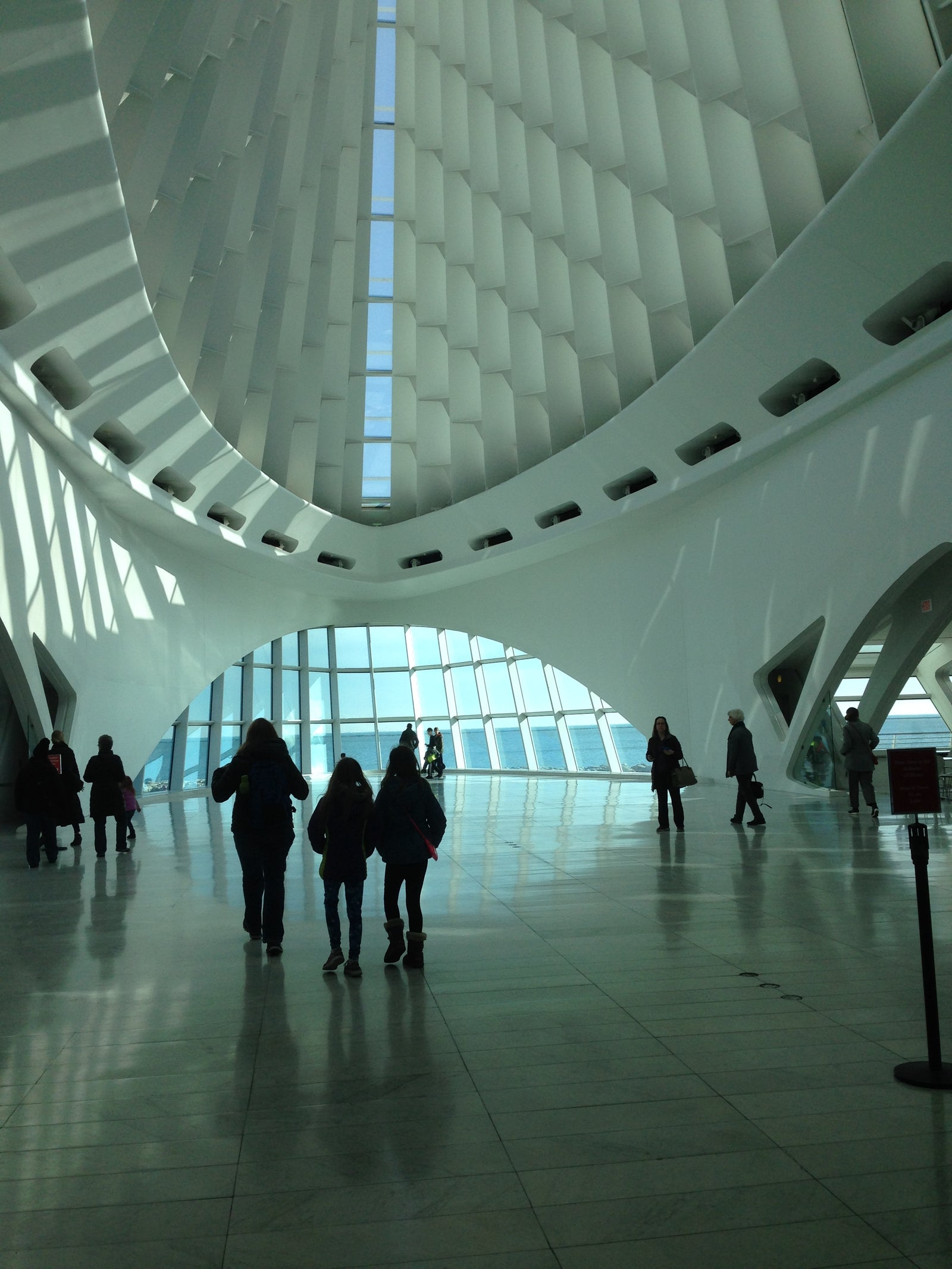 When life takes you to Milwaukee, Wisconsin in January, it's an opportunity to investigate and celebrate what makes Milwaukee unique -- indoors, that is (it was freezing cold!). As leathercrafters and cycling fans, that naturally took me to the Harley Davidson Museum. And as an appreciator of architecture and modern design, I couldn't miss a stop at the Milwaukee Art Museum.
At the Harley Davidson Museum...
...I learned that Harley Davidson, like Apple, like Walnut Studiolo, and a great many other businesses start in garages. The early motorcycles were more like bicycles that I think of now, and even had similar accessories, like barrel bag shaped toolkits. That I love the early designs of the 1910s-1930s more than any other. We've been asked before to make a gun holster for a bicycle (we declined), and I can see now that, at least in times of war, rifle holsters have been done before. Leather saddles will never go out of style but leather belt drives were short-lived.
At the Milwaukee Art Museum...
...a beautiful example of modern architecture literally flaps its wings every day at noon. Walnut's travel games came out for the party when two dapper and friendly Midwesterners were game to play a game of cribbage in the coffee shop. And the art collection was inspiring. Thank you for keeping such a beautiful space and hosting this weary traveler, Milwaukee!