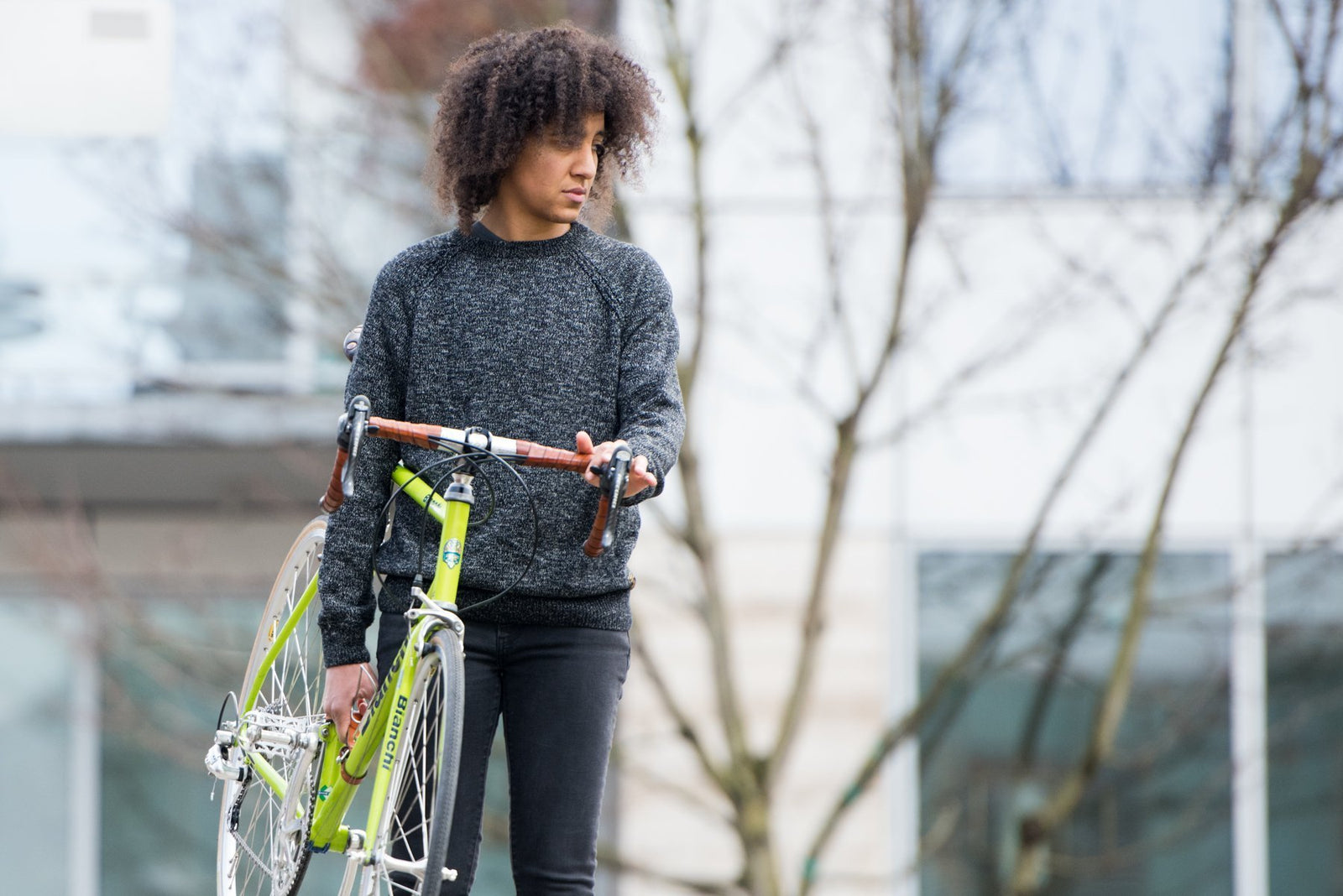 Women ride bicycles! They ride road bicycles long distances, they ride mountain bicycles on rough terrain, and they ride city bicycles on urban commutes and errands. And for the holidays and their special gifting days, they might appreciate a little something to improve their ride.
Here are our favorite gifts for women cyclists:
For Urban Women Cyclists
The Bicycle Frame Handle will help with her commute
Our "Little Lifter" Bicycle Frame Handle offers a solution to a common bicycle commuting problem: it makes lifting and maneuvering your bike easier. Like attaching a briefcase handle to your bike, the Frame Handle lowers the bike's center of gravity and takes advantage of your most commonly-used muscle groups to make lifting feel easier, lighter, and more in control. It's perfect for everyday obstacles, like stairs, curbs, garage hooks, trolleys and trains.
Shop the "Little Lifter" Bicycle Frame Handle >>>
For Women Road Cyclists
Treat her to a quality pair of Coil Leather Wraps
Classic Italian cyclists and tennis players choose leather wraps for a good reason: old-fashioned vegetable-tanned leather has an excellent grip. Our Coil Leather Bar Wraps are handcrafted from American vegetable-tanned leather, get tacky when wet, last a lifetime and have a luxe handfeel.
These classic leather wraps can also be used to cover any other details on her bike that need protecting, including leather chainstay guards, top tube protectors and more.
Shop the Coil Leather Bar Wraps >>>
For Women Mountain Bikers
Protect her shoulder with the Portage Strap
Geoff designed the Portage Strap because he had a permanent bruise on his shoulder from hoisting the bike on his shoulder every day. When terrain calls for shouldering her bike on the mountain bike trail - especially for cyclocross racers, she'll appreciate the Portage Strap for cushioning her bones. The leather sling creates an suspension cushion for the shoulder, plus it protects the frame's paint job from dirt and muck.
Last Words
In other words... what do women cyclists want? The same things that all cyclists want!
Check out all our Leather Bicycle Accessories for men AND women for more great gifting ideas.