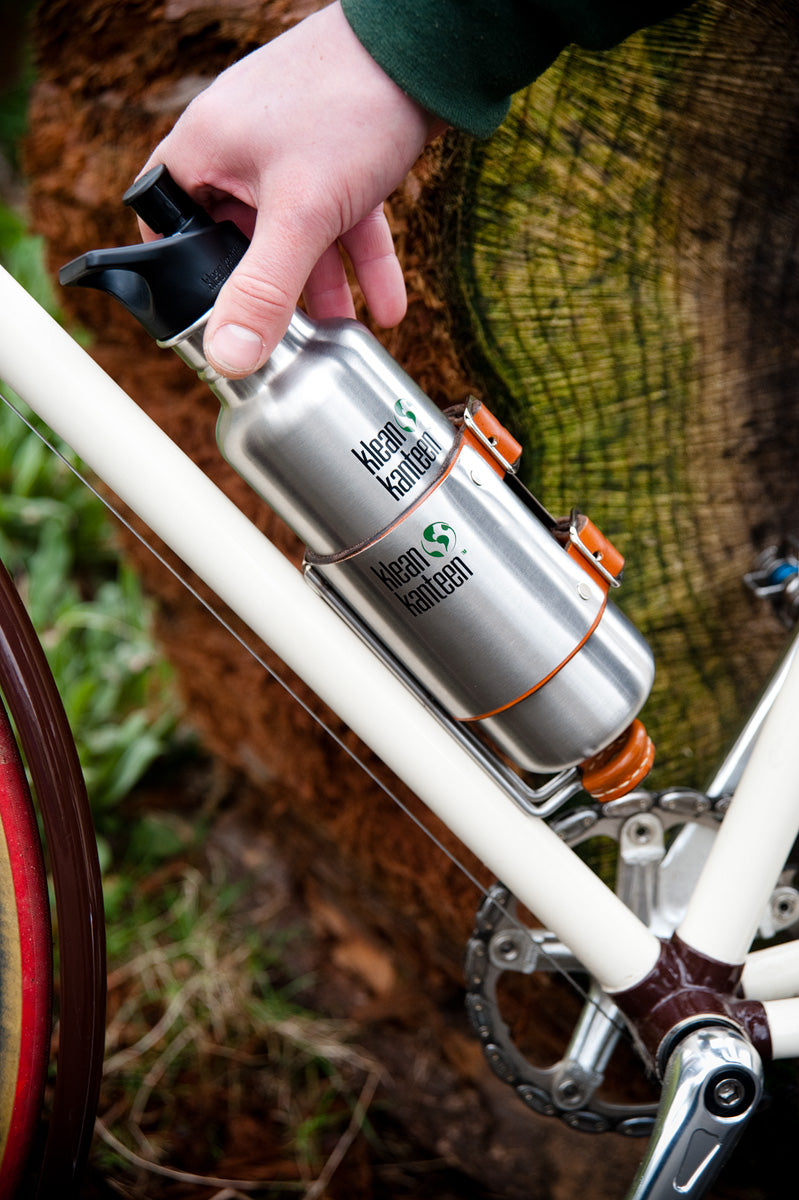 .
Now, our new Kickstarter: The
UpCycle Cage
is a Kickstarter-exclusive, limited run, adjustable-sized bicycle water bottle cage hand-built from upcycled stainless steel water bottles. It is the only bicycle beverage cage ever designed with this level of flexibility, with two adjustable straps that can fit anything from a curvy wine bottle to a 40oz stainless steel water bottle.
Like all good bicycle accessories, the UpCycle Cage has a nearly-universal bicycle fit, and it features special security hardware to prevent theft. And best of all? It's made with upcycled materials diverted from the waste stream - factory-rejected Klean Kanteens. Due to the limited quantity of upcycled Klean Kanteens we have, we have to make it in a limited batch, and we're offering it exclusively on Kickstarter.
 .
We've also got some great other backer goodies made from the workshop, including a Kickstarter Backer leather-and-wood keychain, and a hand-crafted walnut wood handle with an Imperial Pint Mason Jar.
 .
The $50 Backer Reward
The $20 Backer Reward