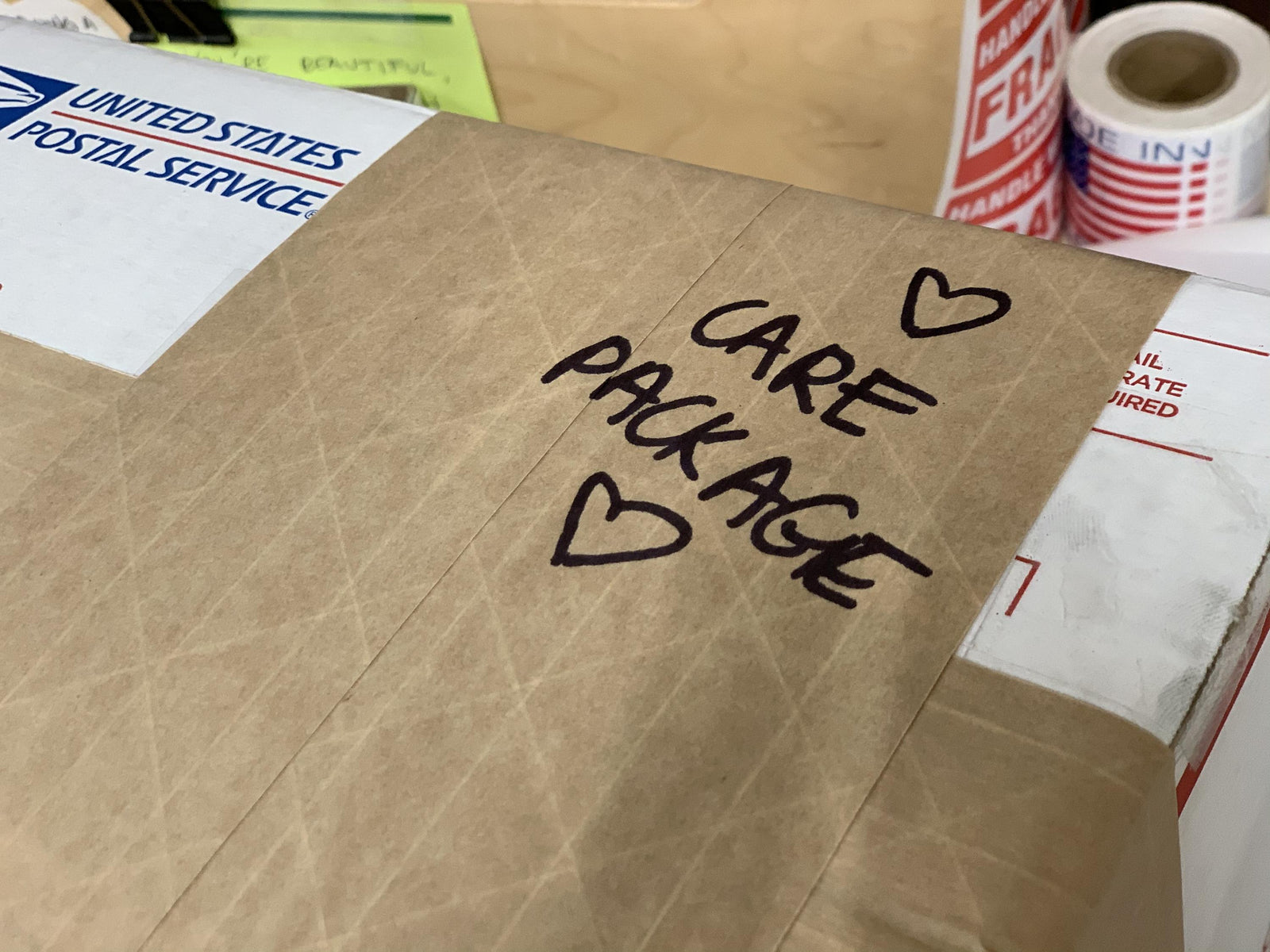 We're all under COVID-19 lockdown together! Here are our best maker projects and quarantine activities ideas that we're doing to keep from going stir-crazy (other than streaming television!):
Creative Endeavors
Send Love
Send handmade care packages.
Especially to elders and people living solo right now (maybe include some of the art or crafts you made!).
Stay connected with gifts.
If you're not feeling crafty, you can have wrapped gifts sent directly from your favorite online shopping places. Walnut is offering free gift wrap until this crisis is over and any package marked "gift" will get special care and attention from us.
Write letters.
Send letters and postcards to your fellow socially-distanced friends.
Find a penpal.
Here are some sources: Letterwriters, Penpal World, r/penpals
Meditate.
Try listening to a dharma talk of vipassana (loving-kindness) meditation, sending your love out to the universe.
Schedule virtual hangouts.
We ran out of citrus the other day, so here is a useful list of cocktailsthat use vinegar from the pantry instead of fresh citrus.
Tackle Projects
Garden indoors.
We've been following the Peter Burke method of growing soil sprouts to supplement our food with fresh greens. We've grown radish sprouts in as little as 6 days and enjoy the feeling of getting our hands in the dirt! Read Peter's book, Year-Round Indoor Salad Gardening.
Play
Play games.
Here is our Top 8 List of easy-to-learn, quick-playing Family Games.
Keep sharp with puzzles.
Whatever your flavor: jigsaw puzzles, building block kits, or word/number puzzles like crosswords or sudoku. The New York Times publishes a free mini crossword puzzle every day. We've been assembling a mini block kit of the Space Needle and working on a 1,000 piece jigsaw puzzle.
Print our free (and pretty easy) Walnut-themed puzzles:
Keep Moving
Bike inside!
Whether or not you should go outdoors for a bike ride probably depends on where you live. BikePortland is recommending against group rides, but in New York, a bike commute is safer than the subway for social distancing. If you can't go for an outdoor bike ride, set up an indoor trainer to turn your commuter bike to an exercise bike. Prop a tablet or your phone on your handlebars to watch indoor cycling videos while you ride.
Exercise.
Your favorite exercise programs are probably live-streaming free classes right now!
Cleaning the house
It's now double duty: keeping it sanitized and getting the blood flowing.
---
We're all in this together! Stay safe, stay strong, stay healthy, STAY HOME and be well.