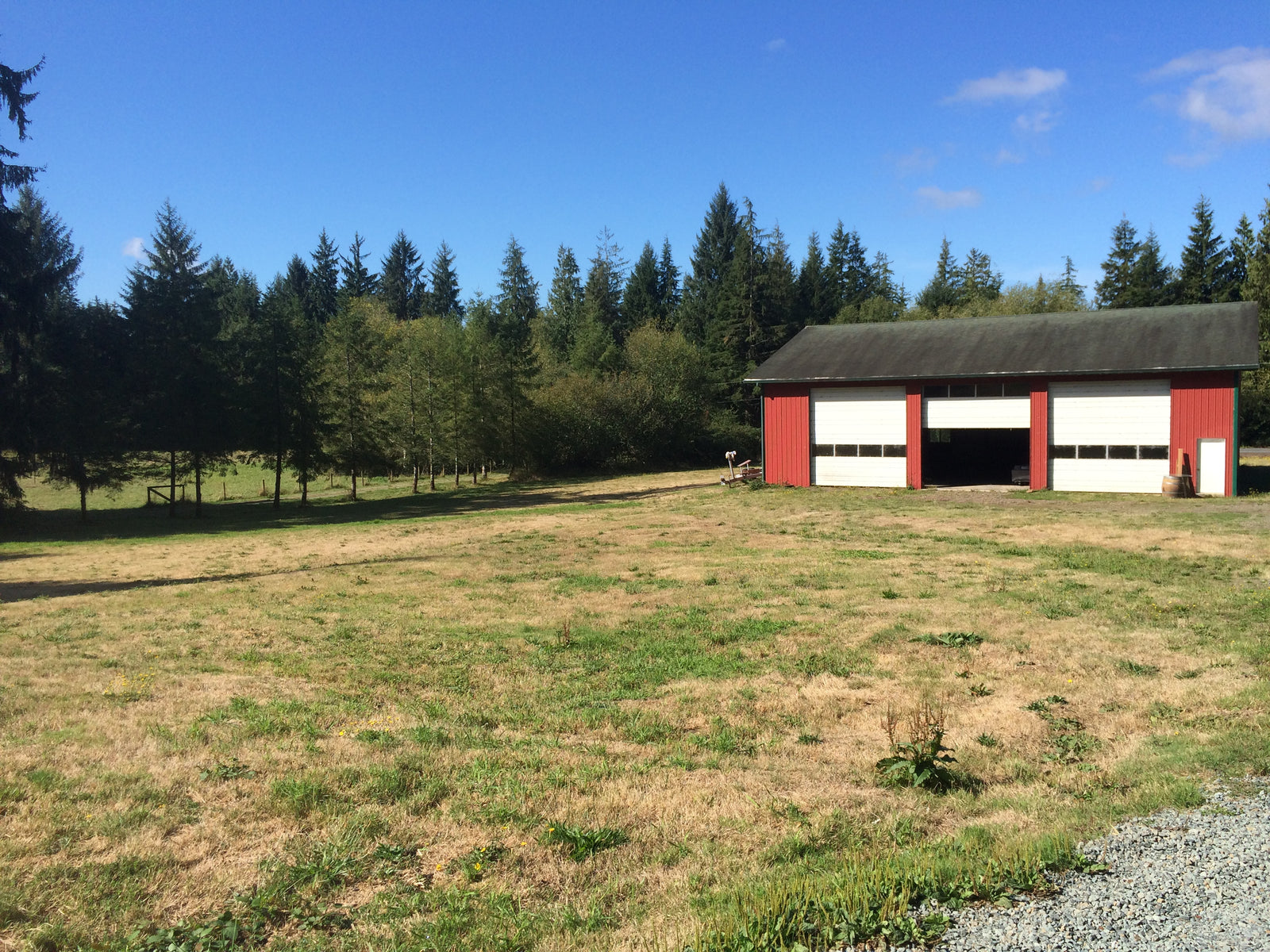 After 6 successful years in Portland, we are excited to announce we are poised for growth and evolution in our new home on the Oregon Coast
This is that dream-come-true news we've been telling you about. After a year of looking, we found the perfect place by simply spotting the "For Sale" sign on a weekend bike ride at the Oregon Coast. We moved both business and home over the holidays, on January 4, 2016. We needed more workspace for tools and employees, and our new location amps up our workspace from 400 square feet - to 2880 square feet! We can't wait to show the new place with you, and share what we do, not just what we make. Our new location is seven times larger than our old garage, provides us with the room we need to grow, and allows us to increase our offerings. Eventually, once we've gotten settled in, we'd like to add retail hours, workshop tours, and events.
Where's Waldo! Can you find Geoff in our new workshop? As a family-run company, we love that this new property allows us to continue to "work from home" yet keep work and life in separate buildings, all while staying in close proximity to Portland. Our new location is also within close proximity to two major bike routes, the Oregon Coast Bike Route on Highway 101 and the planned
Salmonberry Trail
(a paved rail-trail bike route planned to link the popular
Banks-Vernonia
rail-trail to Tillamook €" learn more at
salmonberrytrail.org
). We can't wait to share what makes this area special with our cycling community. Our new address is 36005 Highway 53, Nehalem OR 97131. The company's phone number and emails remain the same: 503-447-6889 and
walnutstudiolo@gmail.com
. Learn more about the Oregon Coast -
"The People's Coast"
 - here: https://www.youtube.com/watch?v=Lghug7I3qs4