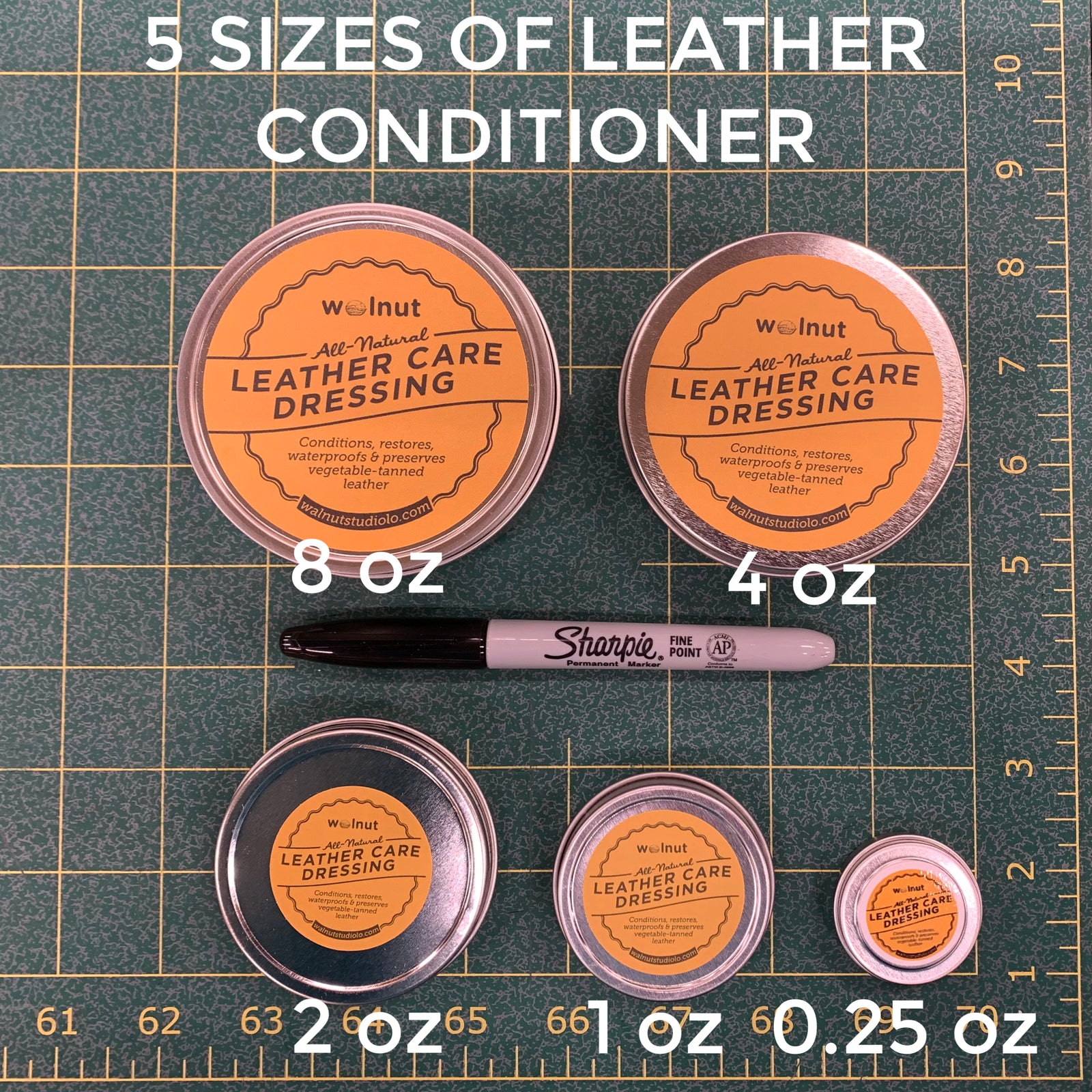 In the interest of thrift and choice, we've introduced two new sizes for our house-made Leather Conditioner: 0.25 oz and 2 oz tins.
The 0.25 oz is a wee little sample size tin, perfect for either very small leather goods like keychains, or as a thoughtful add-on to a leather gift. It's about the size of a lip balm, and introduced at $4.95.
The 2 oz tin is at an interval, for those wanting more than 1 oz and less than 4 oz. It is introduced at $14.
We make this conditioner in-house according to our own recipe for people (like us!) who appreciate an all-natural, time-tested, pleasant-smelling, non-toxic creme for their vegetable-tanned leather products.  Based on historical New England fisherman's boot care recipes, it uses the same time-tested ingredients recommended by the Library of Congress for leather care.
When do you need to condition your leather -- and how? Read our vegetable-tanned leather care recommendations.