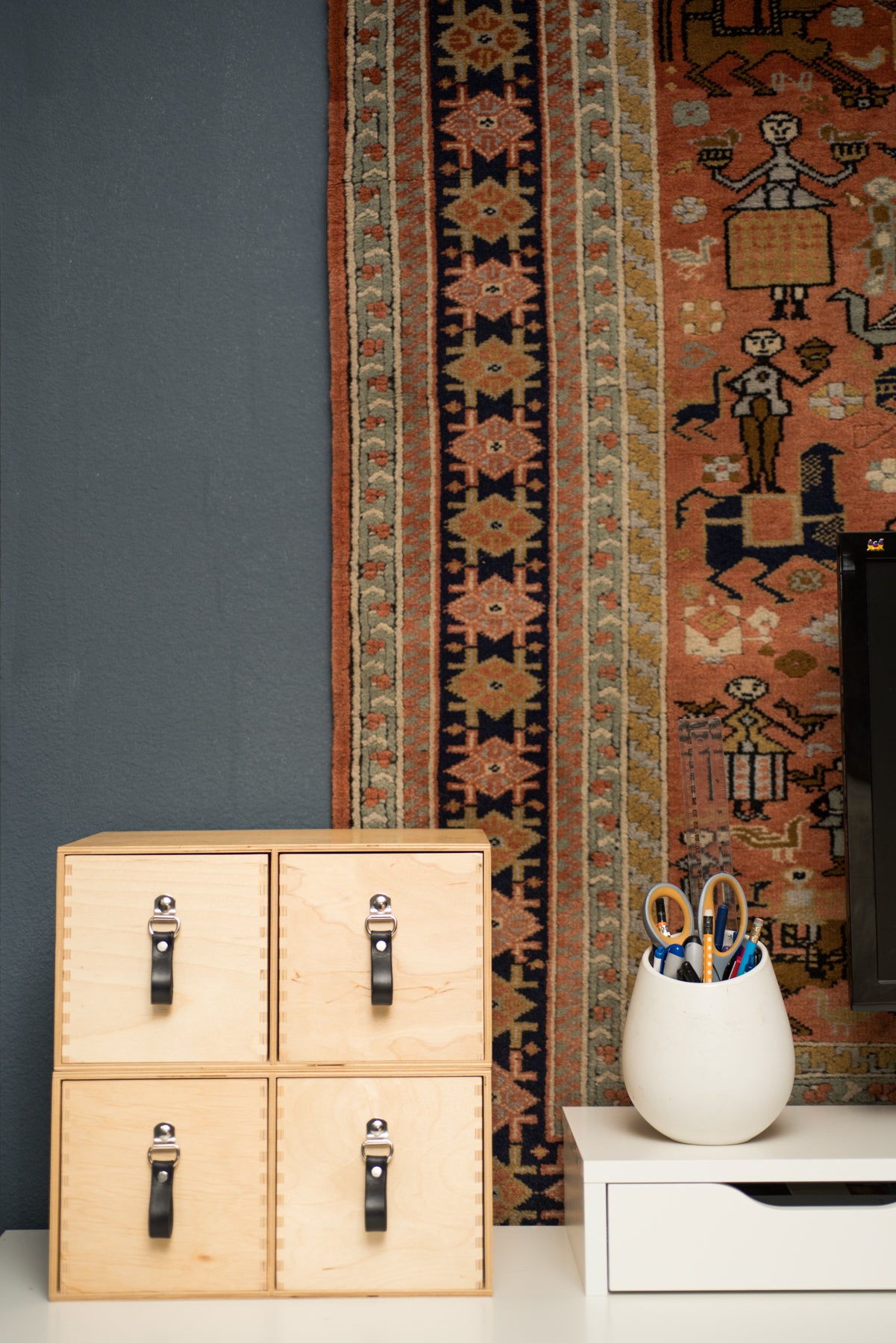 Walnut Studiolo was started with a drive to create clever solutions for everyday needs, and we appreciate the well-organized life. We know it isn't always easy. One way to make a big difference is to tackle a small project - maybe it's sorting out the linen closet or finding the right organizer for your desk. If you can finish it in a day, or a weekend, even better - it won't hang over your head like that never ending to-do list, but leave you with a sense of accomplishment. Our
Leather Drawer Pulls
 are perfect for those small house projects. They dress up boring organizers, add a touch of ease to those sticky "contractor special" cabinets, and add that warm touch of leather to your everyday life. Getting organized now will set the tone for a prosperous 2017, so we compiled some of our favorite articles on the topic to help you get started.
Simple Things to Make You Happier at Home
This article makes the case for heartwarming mementos, even in a sparse home.
Five-Minute Decluttering Tips
Sometimes you can't decide, so creating a "maybe" box is a-okay!
Bike Storage Solutions
Whether you live in a sprawling home or a tiny urban apartment, finding room for one bike - or your entire fleet - can be a challenge.
Bike Gear Storage Tips
When your bike gear is easy to grab, you're much more likely to ride!
Ikea Hacks
This clever website offers inspiring examples of how you can re-purpose your old or basic furniture and storage solutions, or create something entirely new.