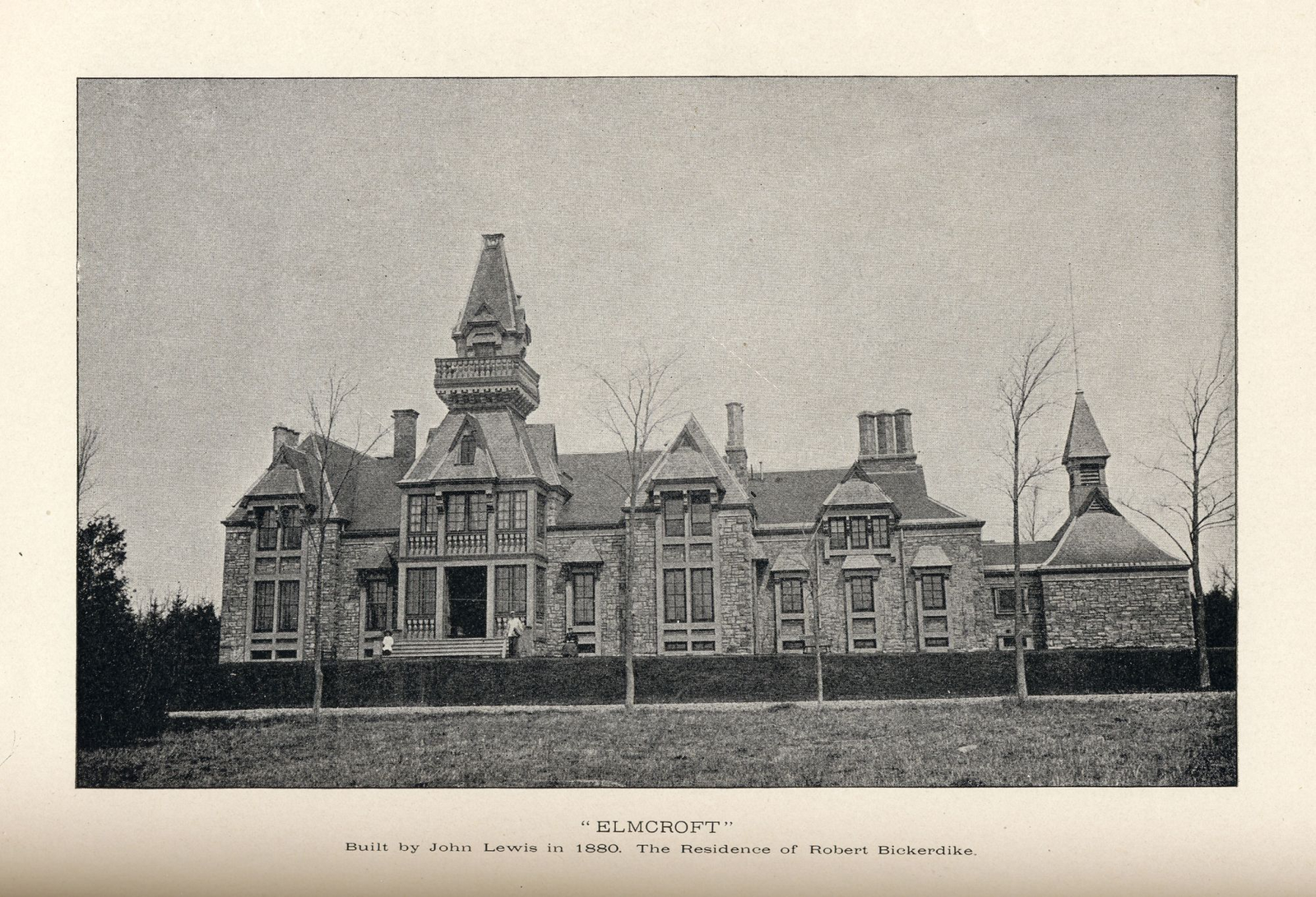 When working on a unique project, refined finishing touches like our Leather Drawer Pulls can be the perfect accent to compliment the space. That's what Marie-Helene Laporte discovered when she embarked on the remodel of her extraordinary condominium nestled inside a castle.
Mixing Vintage and Modern Styles to Create Interior Design Balance
Marie-Helene is drawn to design projects. She says she enjoys mixing styles and playing around with design ideas.
"I love everything that pleases the eye as long as its balanced. In this case, I made sure to keep the unique character of the place and not denature anything but rather modernize with original details and clean lines. Our home combines some very old vintage pieces, a lot of mid century furniture and contemporary touches here and there - mainly through lighting and art pieces."

Moving to a Castle in the City
After living in the countryside of Quebec for a while, Marie-Helene and her family decided to move back to the city, to Montreal. Marie-Helene says she and her husband wanted to be closer to their respective jobs and participate in a more dynamic neighborhood life. They were amazed when they found the perfect unique space to call home.
"We had a crush on this condominium unit the instant we found. It is housed in a castle dating from 1880 located on the shores of Lac St-Louis in Lachine, Quebec known as The Bickerdike Castle.
The original architectural elements, preserved with a jealous care, slayed us. Walls of field stones, bricks, high ceilings, ancestral bread oven in the kitchen, a spiral iron staircase, clawfoot bathtub and exposed wooden beams charmed us. On the very first visit I immediately saw all the potential for a huge design remodel. I had the perfect canvas to let my creativity take over; I dreamed of highlighting those architecture elements and preserving the old charm by mixing a little of modern and ancient to balance things out and make our future home warm and inviting."
Designing a Kitchen with Leather Drawer Pulls
"We renovated for a full six weeks before moving in. We redid the kitchen, two bathrooms, changed tiling for herringbone maple floors, changed doors and knobs everywhere, redid the fireplace mantel and much more.
When designing my new kitchen, I knew I wanted to go for something classic with white cabinets and brass handles but I also had two exposed red brick walls and I loved the idea of a more modern kitchen with black cabinets. I ended up mixing both ideas and had my pantry designed with slab doors for a slicker, contrasted look. The pantry is annexed to one of the brick wall and the contrast is incredible!"
"Once installed, I started looking for cool funky door knobs, something totally different than what I had on my white cabinets. I hunted for the perfect handles for at least a month before discovering Walnut Studio on Etsy! The moment I saw those tan leather handles, I knew this was it!
The drawer pulls have integrated perfectly into the design goals -above and beyond my expectations. The mix of the leather on the black doors and red brick works perfectly. Installation was a breeze and after almost a complete year of usage they look as good as they did day one."
"Everyone who comes into my kitchen notice the pantry and its very unique handles, it's not something you can find in any large retail or hardware stores, it's totally unique just like our home!
Probably one of the things I love the most about these drawer pulls is that they will last forever. I also love that they were made by hand by a local artist in my fave US state! We traveled to Oregon two years ago and totally fell in love with it!"
How to Become an Interior Designer
Marie-Helen works in the field of artificial intelligence by day, but is a lover of design: from fashion to home remodeling. This remodel project may have changed the trajectory of her career. She says this entire project inspired her. "NowI'm thinking more and more about launching my own design company, who knows!"
See more of Marie-Helen's condo in a castle and her other creative projects on Instagram.
Find Your Favorite Pulls
Our Leather Drawer Pulls come in a variety of styles and colors. Browse the collection on our website and find your favorite.
Project Gallery