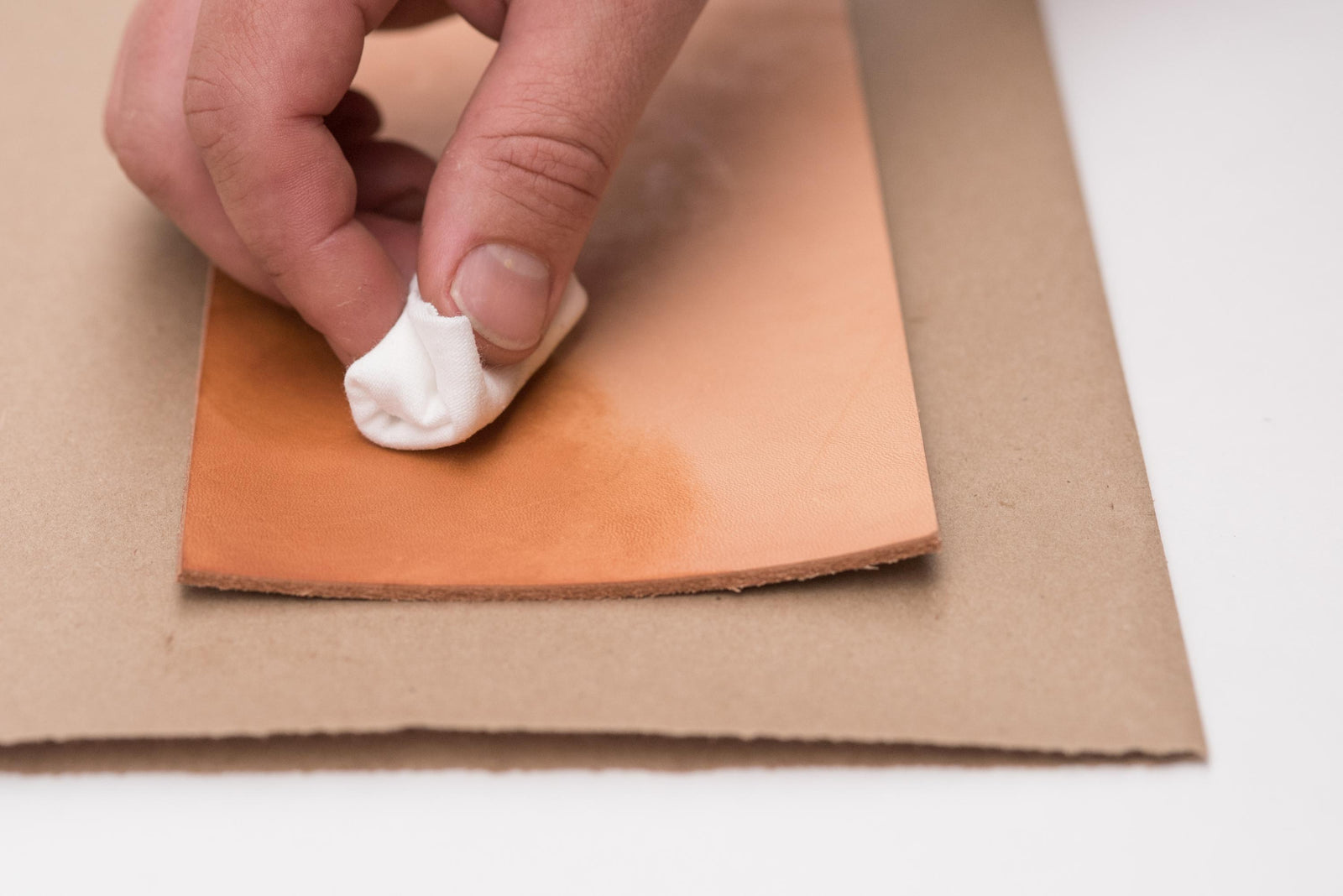 In this post, we'll walk through the various leather care products and introduce you to the world of leather crafting.
Leather care
There are a lot of leather care products on the market, and it can be hard to know what you need for what type of leather. There are also a bazillion names for what mostly seem to be mostly the same products, all of which contain a combination of oil and wax: leather creme, leather cream, leather conditioner, leather wax, leather care, leather dressing. Here's a breakdown of the different products:
Non-Vegetable-Tanned Leather:Most of the products on the market are designed for the other leathers: mineral-tanned garment leather, upholstery leather, suede etc. We don't have expertise in caring for these kinds of leathers, so if you have those, we recommend buying products that cater specifically to the type of leather. Suede careis particularly tricky.
Leather Cleaner: You don't need any fancy pre-packaged leather cleaner products for vegetable-tanned leather. A damp rag will clean most veg-tan leather. Plain, unscented, diluted liquid soap works just fine for cleaning leather if it has gotten especially mucky.
Leather Conditioner:Conditioning veg-tan leather is, at its simplest, the process of replenishing natural oils and waxes that may have dried out over time. At a bare minimum, it's a simple hand-rubbed application of mineral oil, just like with a wood cutting board. Beeswax can help with water resistance, and essential oils can retard mold and mildew growth.
Read More >>> How to Condition Vegetable-Tanned Leather
Introduction to leather crafting

Now that you're knowledgeable about leather types, thicknesses, tannages, sustainability, and craftsmanship details, you may be ready to tackle your own leather goods repairs or crafts. You can learn basic leathercrafting tools and techniques, and try them out with 20 handcrafted projects in our book:
Lesson #11 at the Walnut Workshop
We wrote a book! For the Idiot's Guide series, we wrote the Leather Crafts edition, featuring 20 projects. The projects ramp up in difficulty through the book from the easy (like, really easy) to the pretty darn complex. We've heard from customers who have gone through all 20 projects, and we say kudos! When you buy it on our website, we'll autograph it for you and can write the inscription you leave in the cart notes. 
Last Lesson
We hope you've enjoyed our leather learning series. Shoot us a line and let us know what you think!
---
We're writing a leather learning series, and this is the last of eleven posts. In the series, we go through the different kinds of leather and the different ways it is tanned and finished, then talk about how leather as a raw material is turned into products, how to tell good leather products in the store, how those products should be maintained, and what ethical leather choices are.
Subscribe to our email list to get notified of more posts like these: