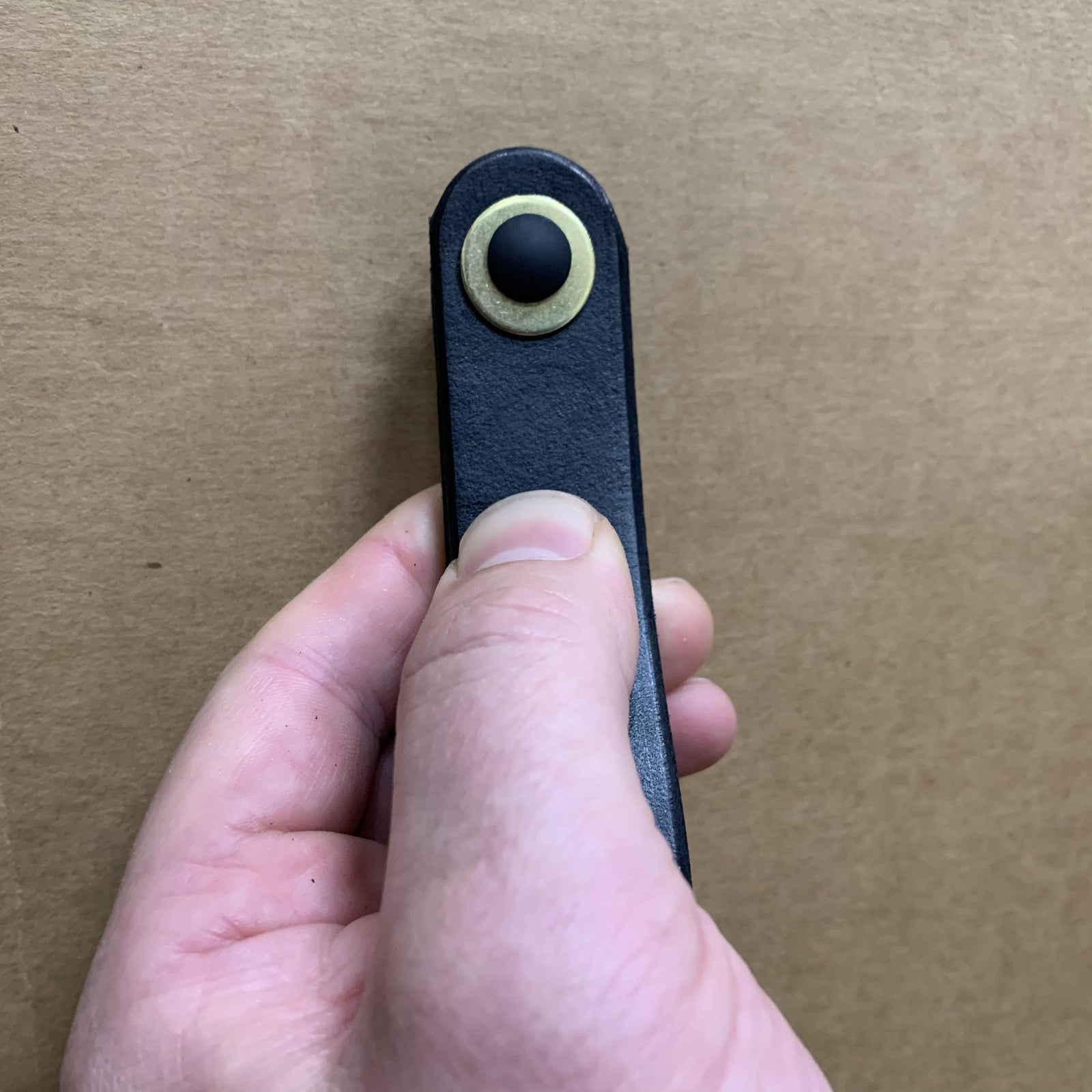 Our leather cabinet hardware comes standard in 3 metal finishes but that isn't the end of the story! Customers have been requesting mixed-metal hardware kits and we're happy to abide. Learn more about the options for mixed metal cabinet hardware:
The hardware kits for our leather drawer pulls come standard with a Chicago screw and matching washer in one of three metal finishes (Nickel, Brass, and Black), as well as several lengths of back screw (not visible from the front) to fit different surface thicknesses.
But what if you want to mix and match the hardware? No problem!
In these photos, customers have done these creative hardware pairings (from Left to Right):
A brass Chicago screw with a leather washer (sold separately - available in four leather colors)
A smaller-sized brass washer with a brass Chicago screw for a more subtle effect
Our standard Nickel Chicago screw and washer for comparison
Skipped the (optional) washer altogether for a more buttoned-up look
A brass washer with a black Chicago screw (which looks stunning on the black leather handle!)
If you want to mix and match your hardware for a unique mixed-metal finish, just reach out and let us know or include your instructions in the order notes (we read every note!). As a small family-run company, we can assemble your bespoke hardware kits to order in our workshop.
Would you like to see a mock-up first? No problem. Contact us with your ideas and we'll send you a snapshot from the workshop.
How will you mix it up and make your space unique? Let us know!