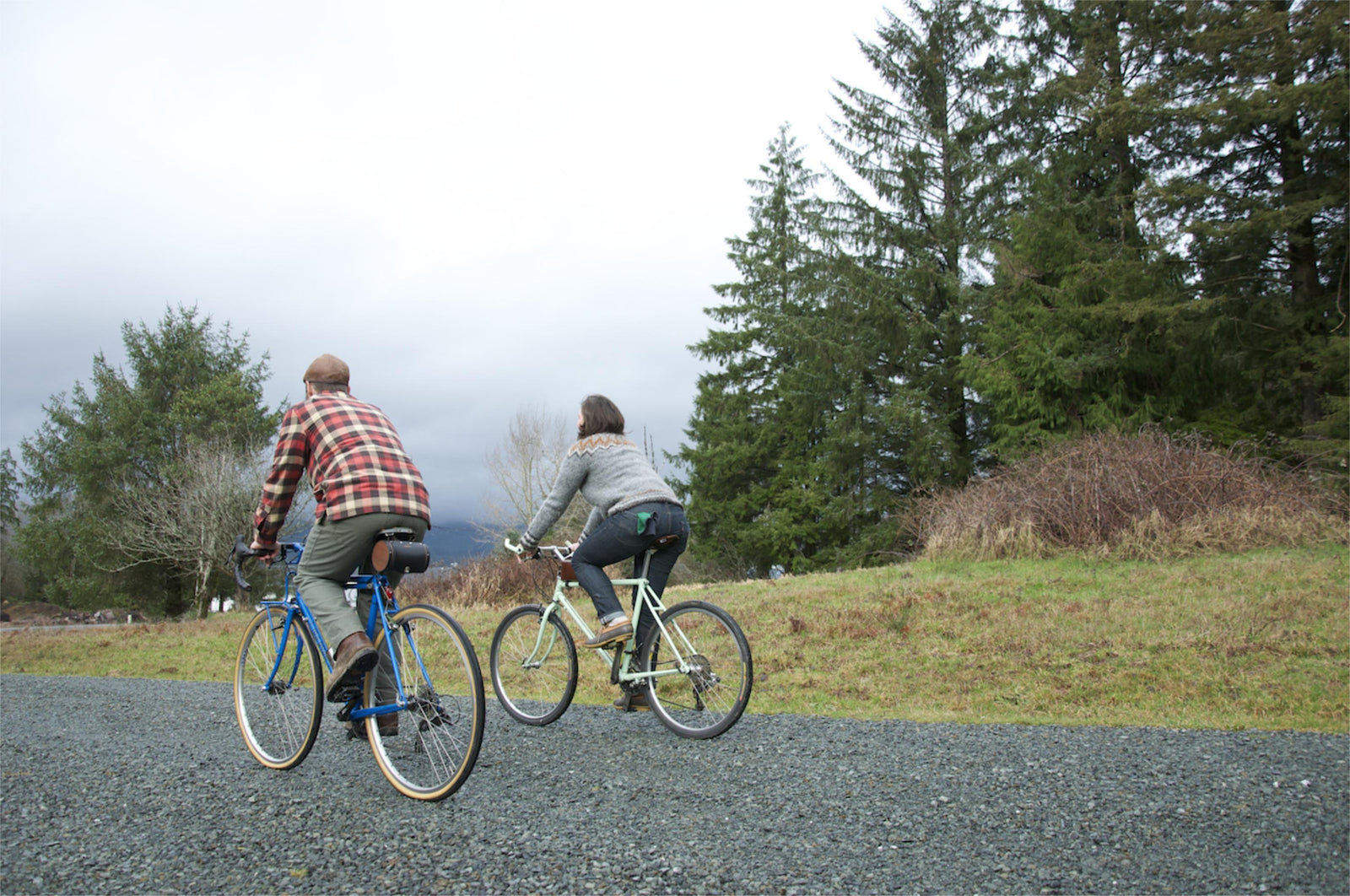 I have two leather bicycle products from you. I have not given them much of a ride in the 

rain

 yet. Do you recommend any kind of pre-treatment for the 

leather

 parts and the wood parts? I don't shy away from 

rain

 and I want these great products to last a long time. Thanks  Frank 
In a word, no pretreatment is required. Your Walnut Studiolo gear (all of our leather products - bicycle or not!) comes ready for the rain. We have already pre-treated our products with waxes, dyes, and gloss.
We use the same, high quality, vegetable-tanned leather that has always traditionally been used for equestrian sport, so it's a natural outdoor material (saddles, reins, bridles, etc). Our American vegetable-tanned leather is infused with waxes in the tannery to stand up to horse sweat, mud, and rain - in other words, just like riding a bicycle!
Leather is an exceptionally durable material, and getting it wet is no problem. In fact, extremely arid climates are much harder on leather than rain. That said, it's also critical that the leather has time to dry out between uses, which can be a challenge in 24-7 humid environments. When they're not outside being used, store them out of the rain in a conditioned or semi-conditioned space, such as in a garage.
Regardless of how they're used, we recommend taking care of your leather with a regular conditioning treatment (our leather care recommendations) at least once a year or so.
If your leather ends up spending a lot of time outside in the arid sun or many drenching rains, you may need to give them a treatment a little more often than usual. (And if that happens: resist the temptation to overcompensate by slathering on the conditioner thickly - no matter what condition they're in, put on a light conditioning coat and buff it dry. If it needs lots of treatment, perform this process multiple times.)