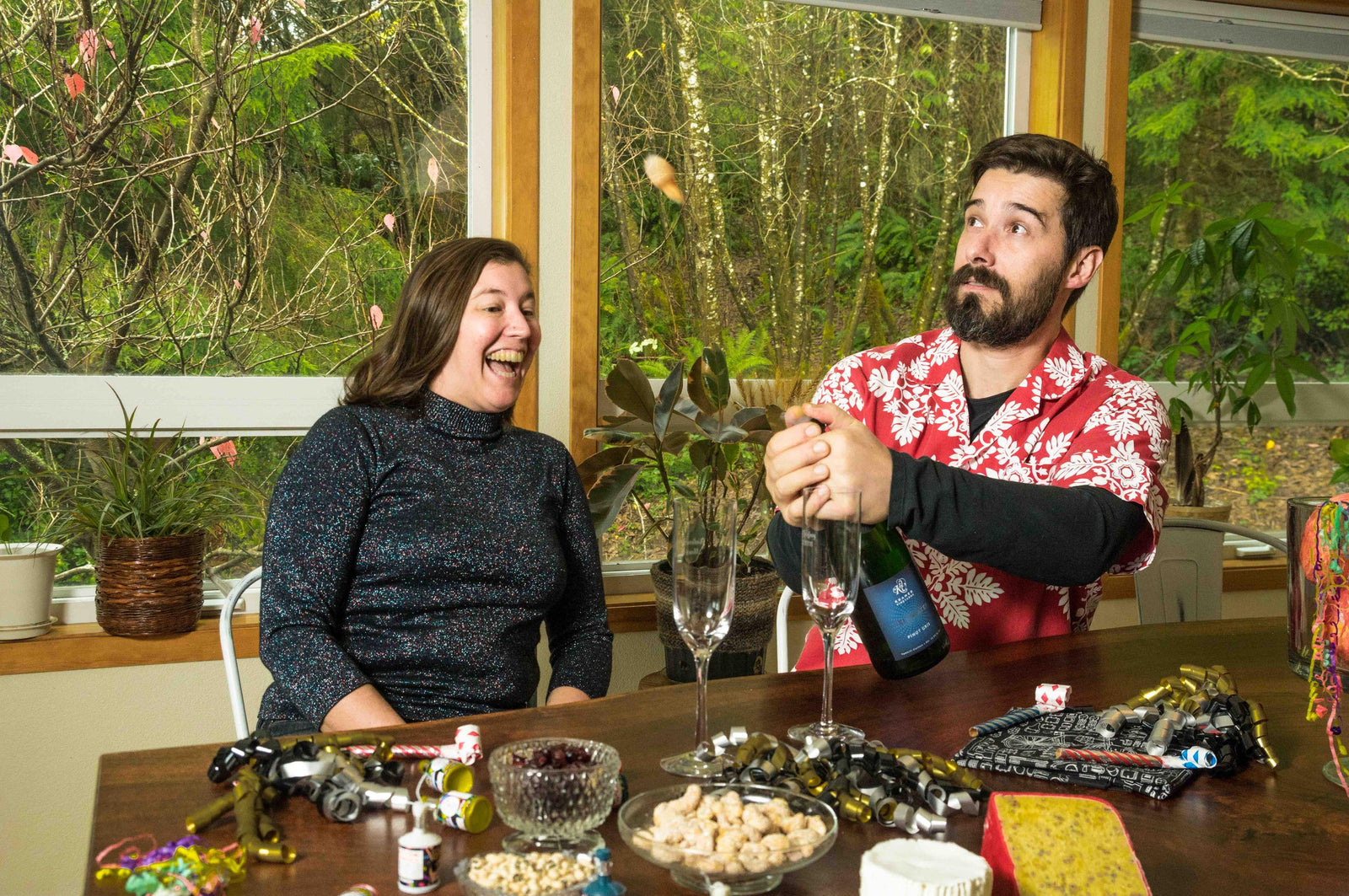 It's been quite a year. We have a lot to celebrate, both big and small.
Here are a few notable moments from our year.
We got insulation!
In February, we insulated 7000 sqft of our workshop walls and roof with spray foam insulation. This was a big investment in our operations that necessitated shutting down the workshop for weeks, packing up everything, and putting every table and shelf on wheels.
In our neck of the woods, insulation is critical for protecting the interior from the constant damp. Spray-foam insulation doesn't require us to build interior walls because it adhered directly to the metal sides of our building without a separate vapor barrier and is not attractive to critters.
Now our leather and metal tools are protected from the coastal humidity and we humans are a lot more comfortable, too!
Geoff disc golfed with the pros!
Geoff is a big fan of disc golf, so he was delighted to "huck some plastic" with sponsored disc golf professionals Zoe AnDyke and Dustin Keegan - who are in turn fans of Walnut Studiolo's cribbage boards!
We launched new products!
We kept focused on doing what we love:
We created an educational series!
After discussing this idea for many years, we finally created a free educational learning series, aka "Leather 101". We're sharing the knowledge it took us years to learn!
Free Leather Learning Series >>>
We celebrated 10 years in business!
On October 10, 2009, we opened up a little free shop on Etsy showcasing a few designs of leather accessories for bicycles. Isn't it amazing what twists and turns life can take? We took a moment in October to look back on the last ten years.
Happy New Year!
We started this business at the tail end of the aughts, and now we're inches away from the twenties. We can't wait to experience our 3rd decade and 11th year with you, and look forward to what 2020 has to bring.