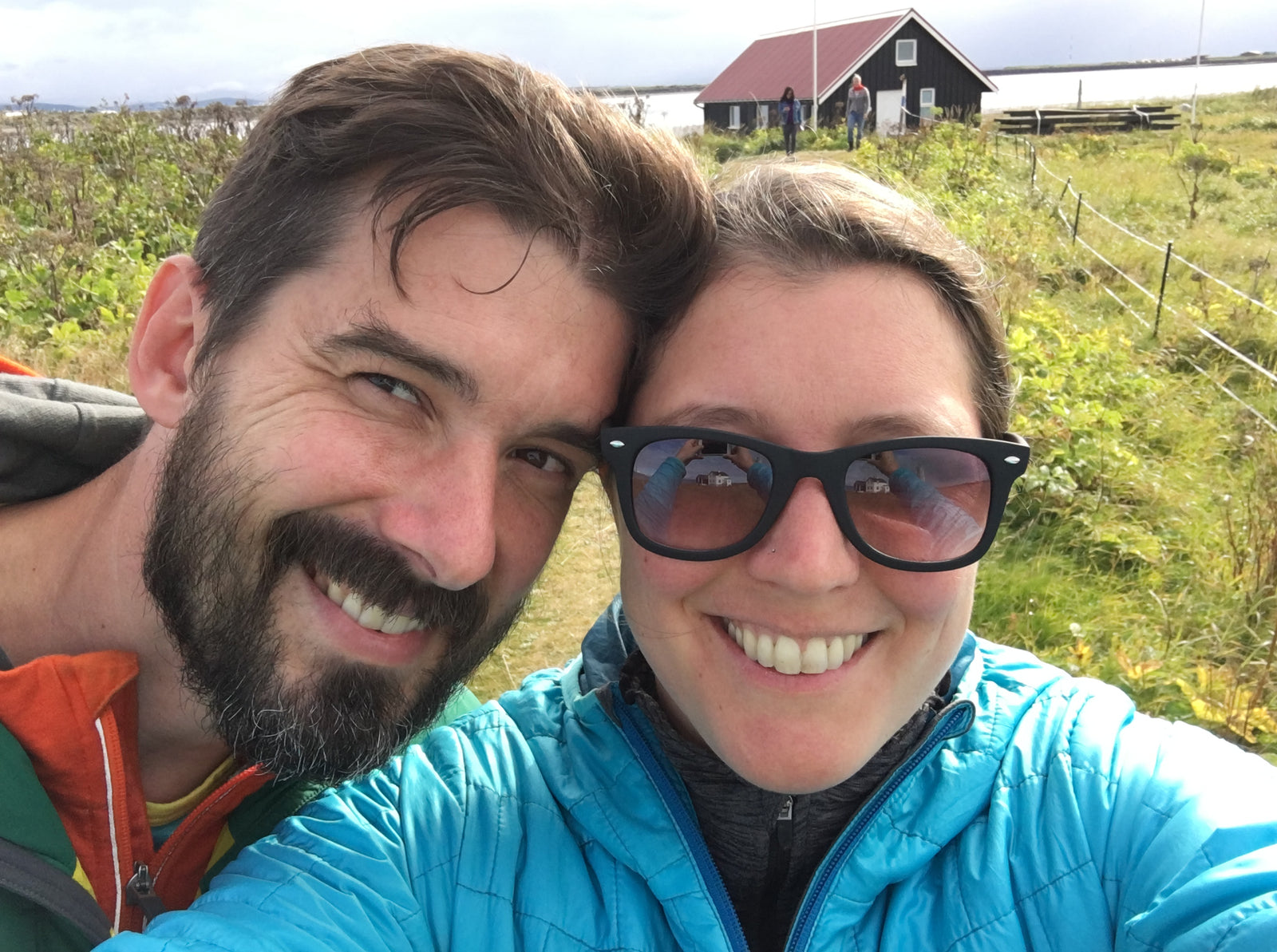 The ending of the year is a lovely time to take a deep breath and reflect on the experiences that have passed before we rush to move forward into yet another new year.
The turmoil of current events and an increasingly cluttered world can too easily get us down. But if we were to remain there, we would be ignoring the vibrant world around us. With the warmth we receive from friends and family, and the healing beauty of nature that surrounds us, our world is a wondrous little place.
What would we do without family and friends? As you'll see from our year, we rely on them. Let us celebrate the magic of friendship and camaraderie. At times like this, we pare down where we must, help where we can, and band together.
Here are a few notable moments from our year.

We lost a great man
In November 2017, the world lost Mike Franklin, Geoff's dad and best friend, and Walnut's number one fan, to pancreatic cancer.
With a background in marketing for Nike and Tillamook Cheese, Mike was there for us from the very beginning (before we ever thought this leather thing would be a thing) with sage marketing advice. "Spend as little as you can," he had told us. Then he even came up with the concept of our logo that you still see today: the word "walnut" with a walnut icon in place of the letter "a", which was then beautifully rendered by graphic designer
Jon Schafer
, Valerie's brother. When we moved to the coast, Mike also helped us install the gorgeous Walnut Studiolo road sign. Then he took on the role of being the one to trim the grass around our sign.
You will still see Mike's always-joyful and somewhat-mischievous smile gracing the photos of our website as he joined Geoff for product shoots and Father's Day promotions. He loved what we love: playing cribbage and sipping good whiskey, as well as the Oregon Ducks football team and regular rounds of golf.
And we miss him dearly.

We took a much-needed break
It's not easy for us to break away from our business since we run it all ourselves, but this year we did. After Mike's passing, Valerie's parents stepped in to give us the gift of time away. They did the shipping for you while we visited Iceland together, enjoying lots of hot geothermal waters, many disc golf courses and dramatic natural beauty.

Then we kept going: meeting customers and designing new products
During our time of grieving, who came to help us but friends and family. Whether it was bringing over a meal or toasting at a birthday party, they helped us repair our lives to normal and continue to grow and explore this crazy little mission of ours to bring our art and craft to the world.
In the face of growing, ever-more-sophisticated competition and complexity, we kept our business focused on simplicity and drew great joy from our customers' enthusiasm for what we are doing here.
Our customers live all over the world and it's always such a treat to get to meet them in person. It was especially exciting when customers stopped by the workshop as they bike-toured down the Oregon Coast - an epic journey.
The Morrison and St. Johns joined our expanding line of Leather Drawer Pulls and we have loved seeing the creative ways our customers put these warm, inviting pulls to use in their homes, cabins, offices, and even in hotels and restaurants!
We also launched the Cribbage Minibook, a micro compendium that slips inside our pocket-size Travel Cribbage Board and comes free with every order
What would we do without family?
Perhaps you can sense a theme here:
What would we do without family?
 Worldwide, small family businesses all must ask themselves that question. In challenging times, we band together, help each other,
and we keep it simple.
Let's celebrate that spirit of love and cooperation we found this year, and carry with us to 2019.
Happy New Year!